Say I Do at Fremantle's Most Stunning Wedding Venues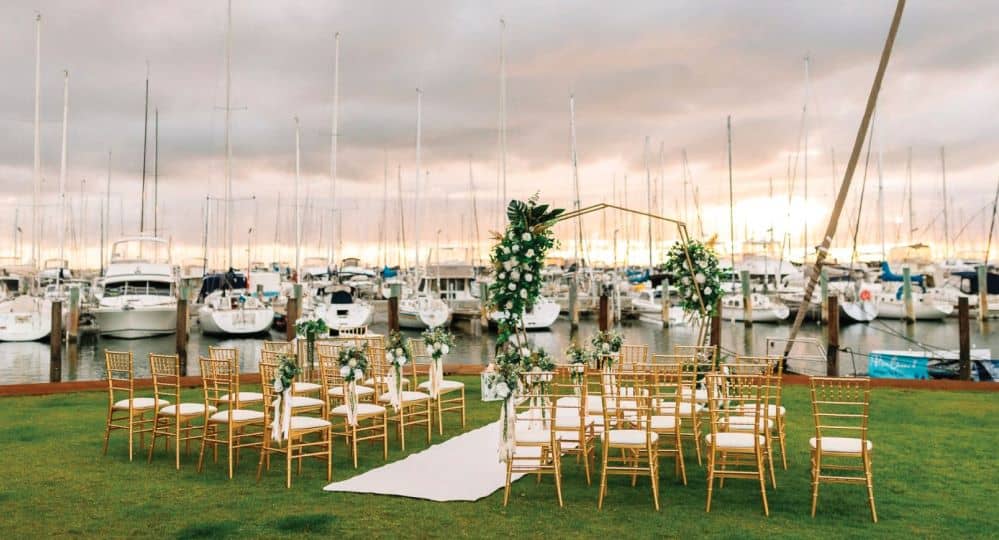 Your wedding day is one of the most important days of your life. Understandably, you want every aspect to be flawless. However, locating the perfect place to promise all of your tomorrows to your beloved can be a challenge.
Often, locations book so far in advance that many Perth wedding venues are not available for your big day. However, many couples are looking beyond Perth venues and finding gorgeous settings and exceptional values.
The picturesque town of Fremantle is an ideal area to say your I do's. It is the perfect location for those wanting the convenience of a wedding in the area, yet want to explore other wedding venues outside of Perth.
There are nearly endless location options to fit your personality, taste, and budget. Those looking for cheap venues or small venues will be as pleased with the selections as those searching for a location for a large lavish affair.
To help you in your search for a venue to hire in Fremantle, we compiled a list of the 14 most incredible Fremantle wedding venues.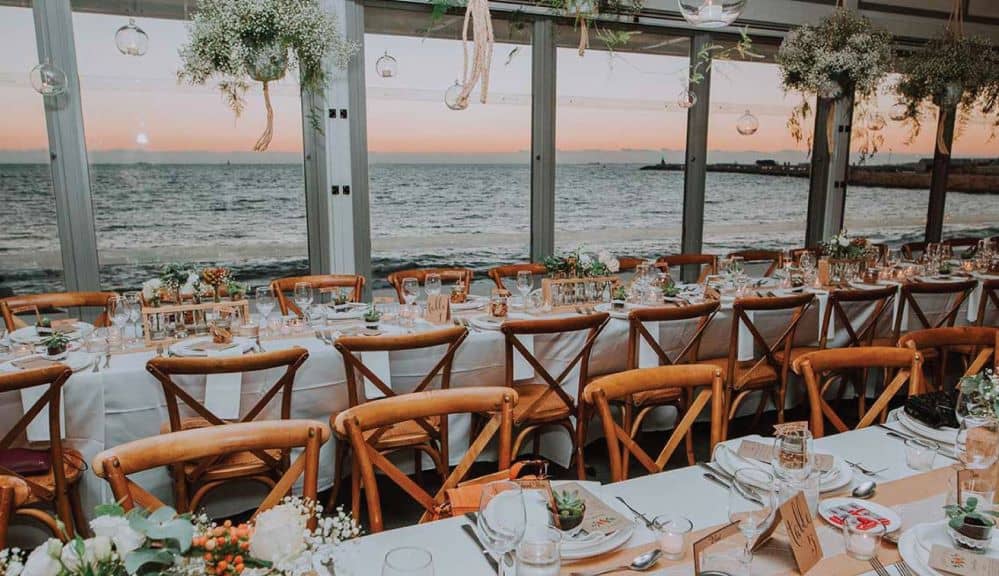 Are you dreaming of a beach wedding? Bathers Beach House is one of Fremantle's top wedding venues. Whether you are looking for casual elegance or want upscale sophistication, the experienced team at Bathers can bring your dreams to life. You and your guests can enjoy the dazzling beauty of your surroundings for the ceremony as well as the reception. Sit down, or cocktail receptions can accommodate between 30 and 300 guests.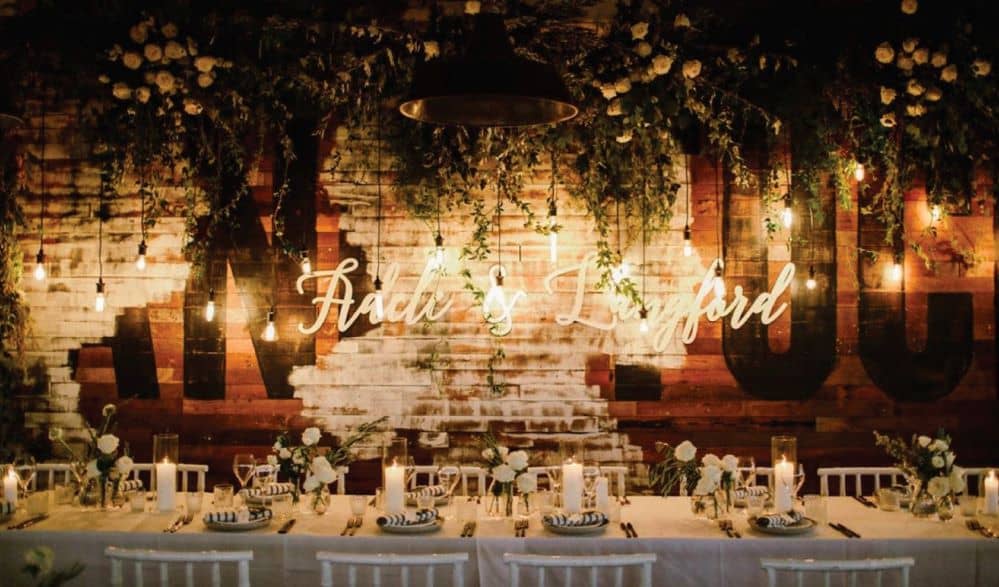 In North Fremantle, you will find the gem that is Bib and Tucker among the idyllic sand dunes of Leighton Beach. World-class views and a relaxed atmosphere are just a part of Bib and Tucker's appeal. The skilled event staff will craft your dream wedding. After your ceremony, you and your guests will enjoy a one-of-a-kind meal from one of Australia's premier restaurants. You can seat 125 guests for dinner or invite 150 guests for a cocktail reception.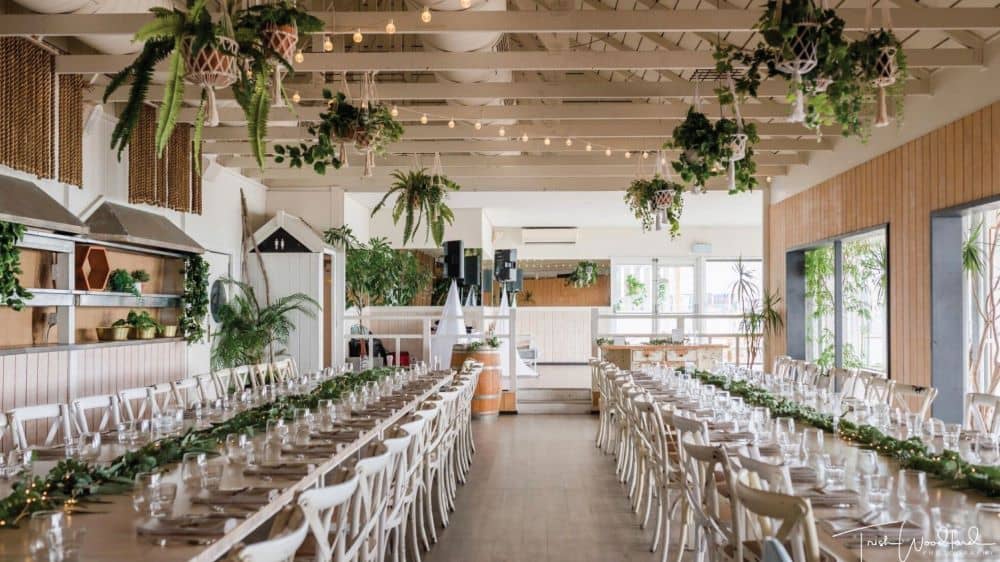 If spectacular views and private beach wedding venues appeal to you, Coast Port Beach is the location to make your wedding dreams come true. The experienced staff attend to the details so you can enjoy the day. A fabulous relaxed, natural atmosphere is the ideal backdrop for your big day. After a ceremony on the beach, the purpose-built reception centre awaits you and your guests. You can choose the style of reception that best represents you, and Coast offers elegant sit-down and cocktail receptions as well as more relaxed beach receptions.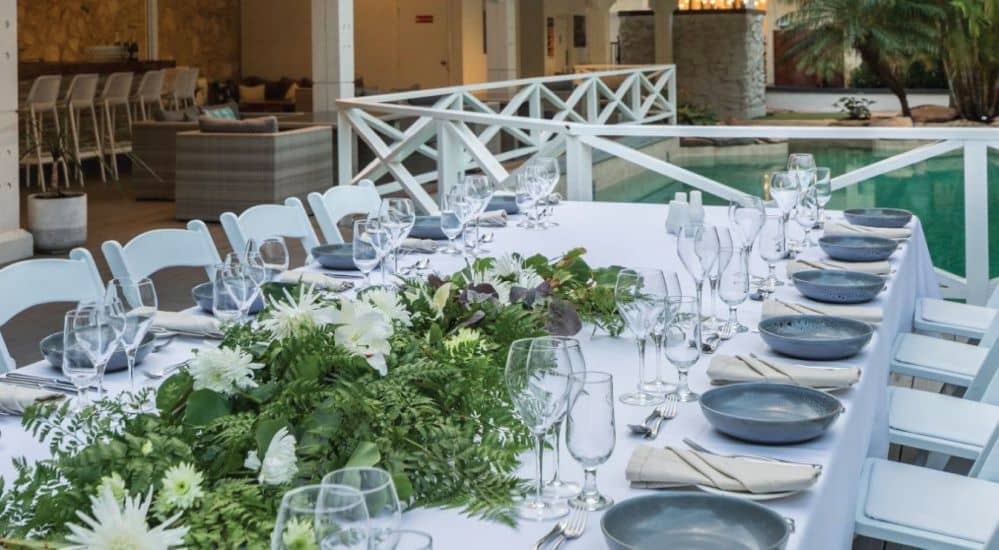 Planning a wedding that is extravagant, sophisticated, and unforgettable; look no further than the Esplanade Hotel in Freemantle. The expansive hotel features seven different areas for your wedding ceremony and reception. The dedicated wedding planner and executive chef will work with you to create an extraordinary event. The hotel has 300 guest rooms, and arrangements for wedding guests are available.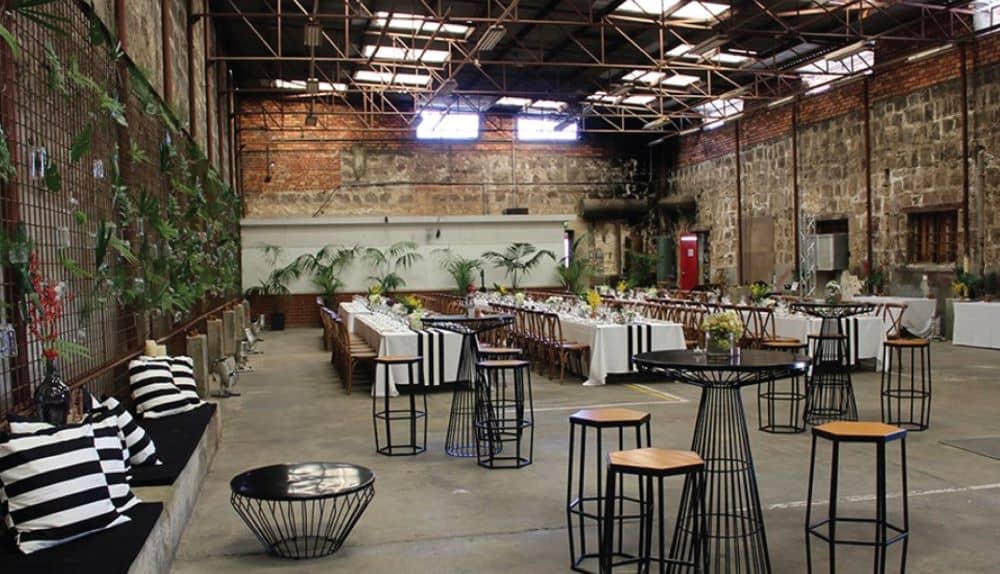 Even though the notion of a wedding in a prison may evoke images of the old ball and chain, the Fremantle Prison is a dramatic and beautiful place to have your wedding ceremony and reception. The prison has several unique areas for your wedding and reception, including the Anglican and Catholic Chapels, the gatehouse, terrace gardens, and the main cell block. Catering is available, and various areas of the prison can accommodate between 50 and 2,400 guests.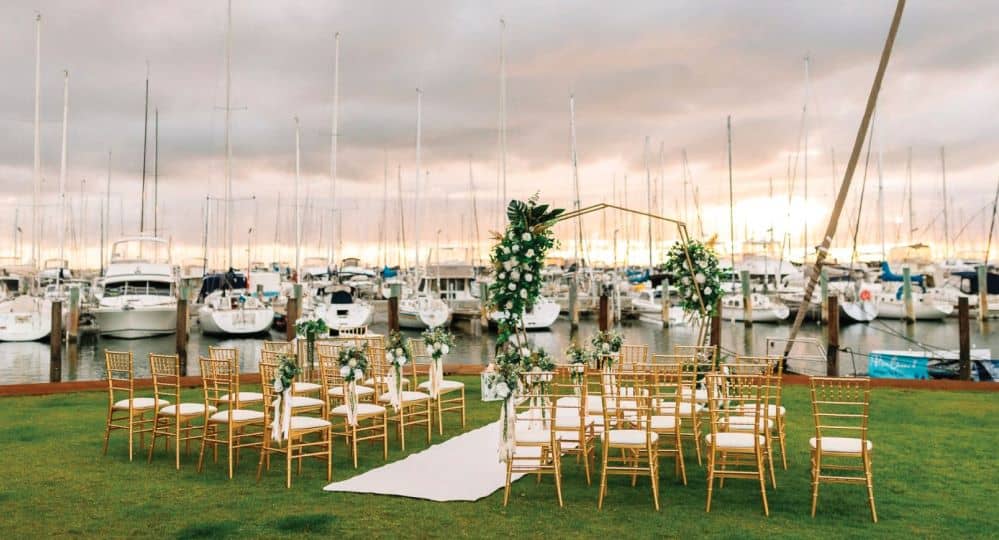 Another outstanding option for those looking at Fremantle venues is the Fremantle Sailing Club. An exceptional location for anyone who has ever imagined a waterfront wedding, the Fremantle Sailing Club will exceed your dreams. After saying I do, you and your guests can enjoy a sumptuous selection of chef-prepared food. Whether you would like an intimate gathering of 50 people or planning an elaborate celebration to include 500, the skilled professionals at the Fremantle Sailing Club can create a worry-free dream wedding.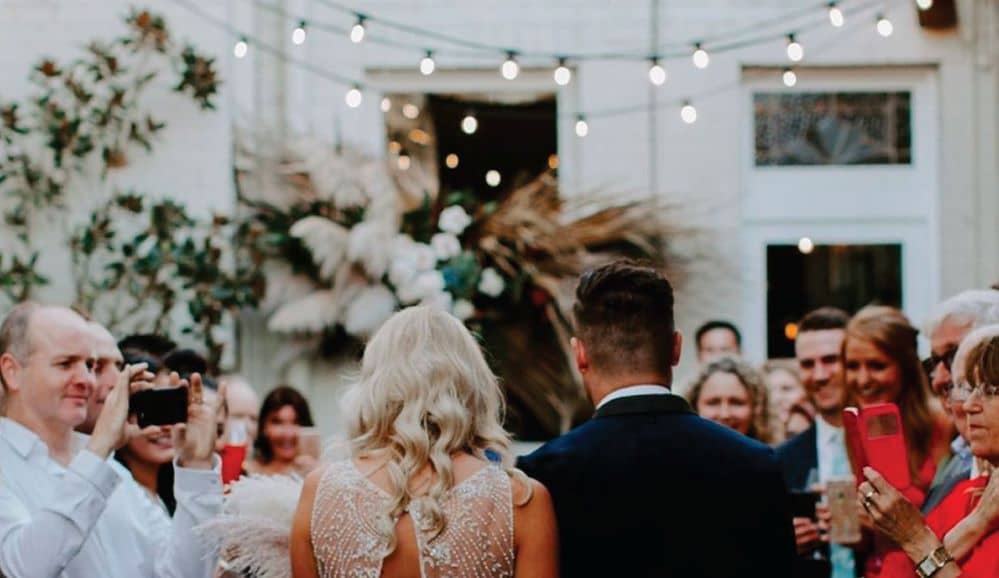 The Guildhall at Fremantle has been a stunning gathering place since 1904. Now a meticulously appointed event space, it offers you a beautifully relaxed atmosphere, whether you are planning an intimate sit-down dinner for 50 guests or an elaborate reception for up to 120 guests. The stunning venue offers outdoor as well as indoor spaces and has an experienced staff to help with your every need.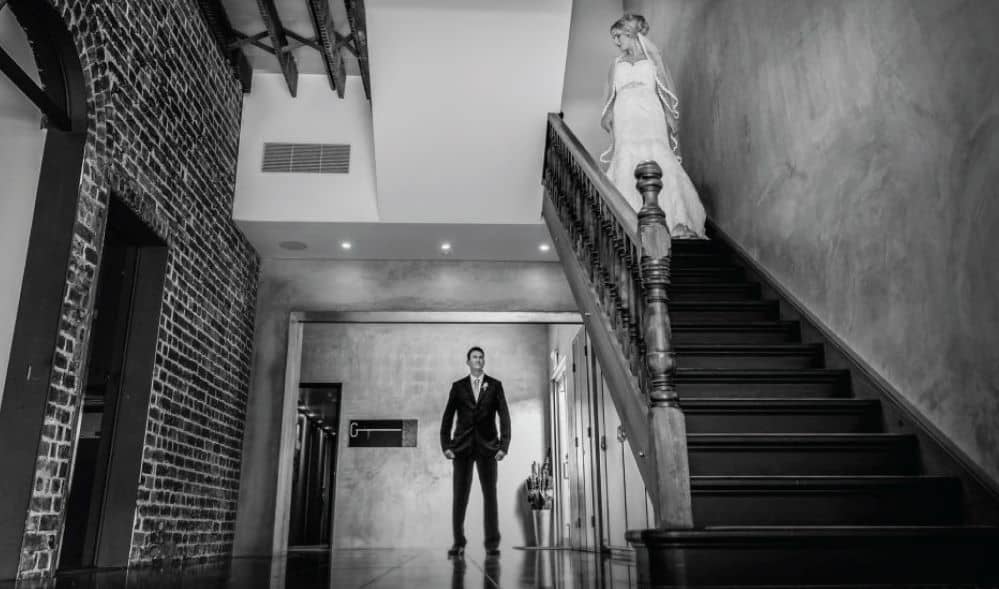 The stunning blend of a rustic exterior and a modern interior will serve as an inspired backdrop for your special day. The hotel's décor is understated and lends itself to numerous styles and themes. A small hotel, it is the perfect location for intimate wedding receptions featuring long table dinners. Experienced and talented design staff will create your dream wedding.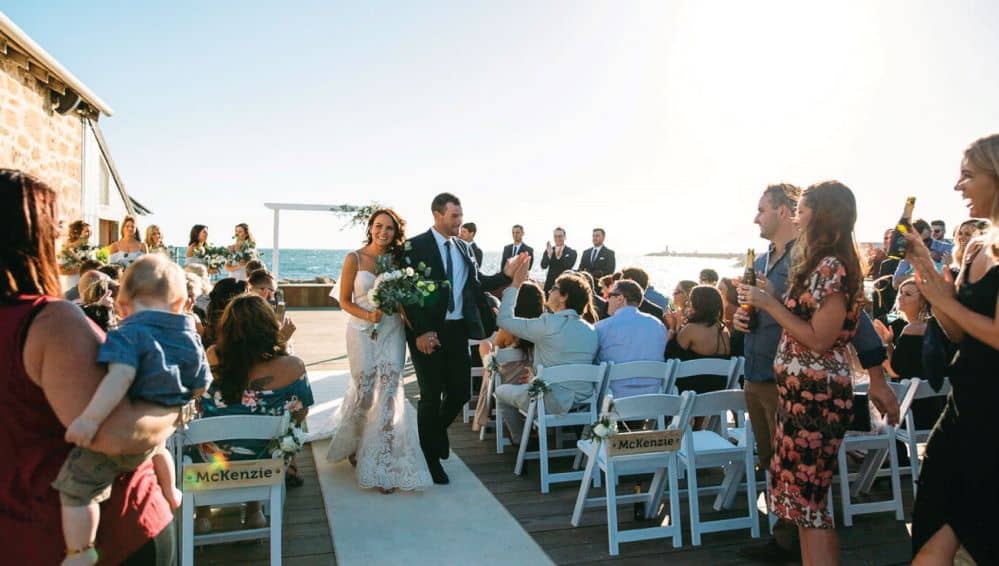 For the artsy couple and like things a bit on the eclectic side, the Kidogo Arthouse is the perfect location for your ceremony and reception. You will have a choice of sites on the Arthouse property that can accommodate between ten and 120 guests. You can also have a beach wedding and a barbecue on the beach. The Kidogo Arthouse staff can assist you in planning an unforgettable wedding experience.
10. Moore and Moore Café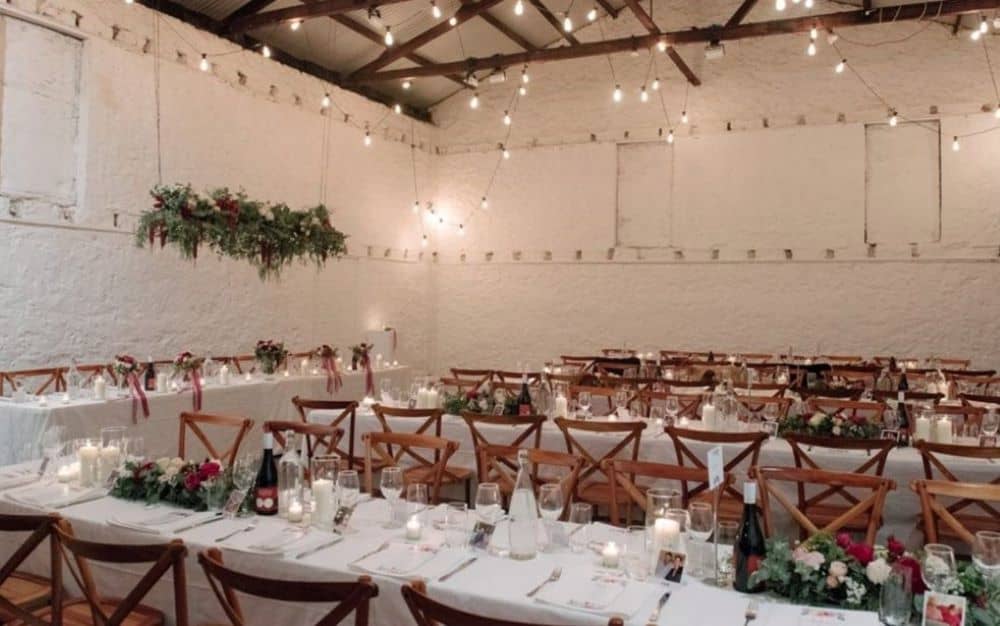 Couples who place a premium on eco-friendly living should check out Moore and Moore Café as a site for their nuptials. The stunning heritage building is a romantic backdrop for your ceremony and your reception. The hidden courtyard is ideal for smaller gatherings, and the venue offers three-course sit-down dinners. Moore and Moore café prides itself on using ethically sourced sustainable products and wholesome food. The dedicated event staff make your wedding glorious and stress-free.
11. Newport Hotel
Couples who prefer unconventional sophistication find the Newport Hotel a beautiful and unique location. The heritage architecture you see on the outside transitions to an interior that is decidedly vintage American. You can choose between two sites for your cocktail reception (one accommodating 70 guests and the other 100) or opt to hire the venue for your private use.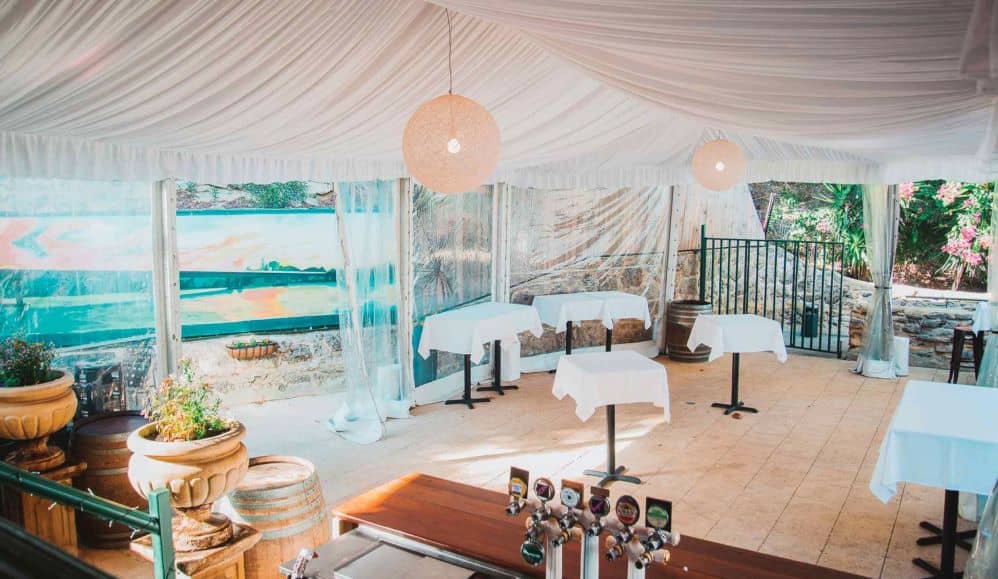 If your ideal wedding takes place at a sophisticated venue that still has a relaxed feel, the Left Bank can turn your ideas into reality. You will have the option of promising all of your tomorrows to your beloved on the rooftop or beneath a remarkable marquee. Work with the dedicated event coordinator to plan your wedding and reception and relax, knowing the details are in good hands. The Left Bank accommodates between 50 and 150 guests for a cocktail reception on site.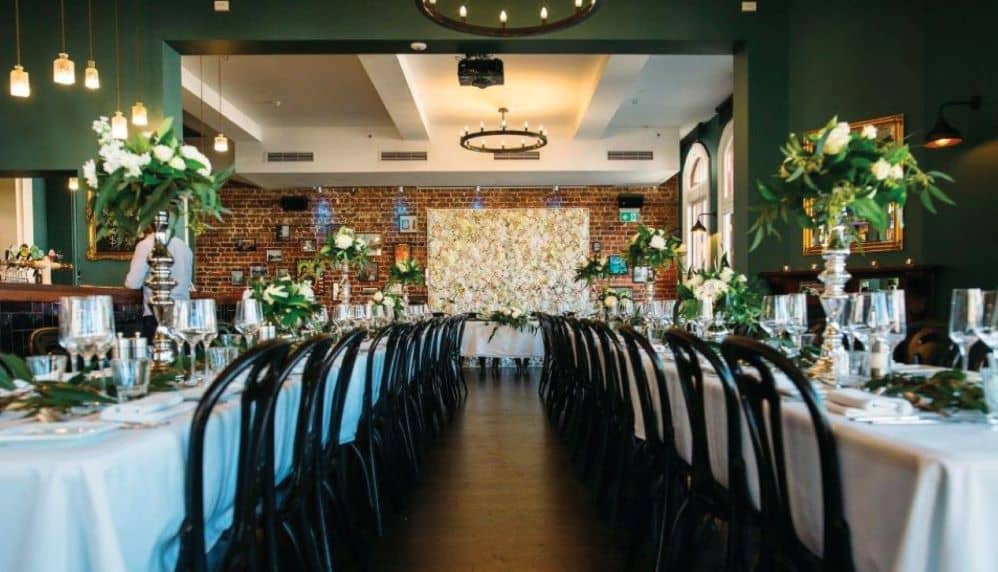 A meticulously restored Heritage Building, the National Hotel is an outstanding example of Federation-style architecture. You and your beloved can exchange vows on the 50-metre wrap around verandah before heading inside to enjoy an elegant meal. The National Hotel is a skilful blend of old and new that creates an unforgettable atmosphere ideal for the romance of a wedding.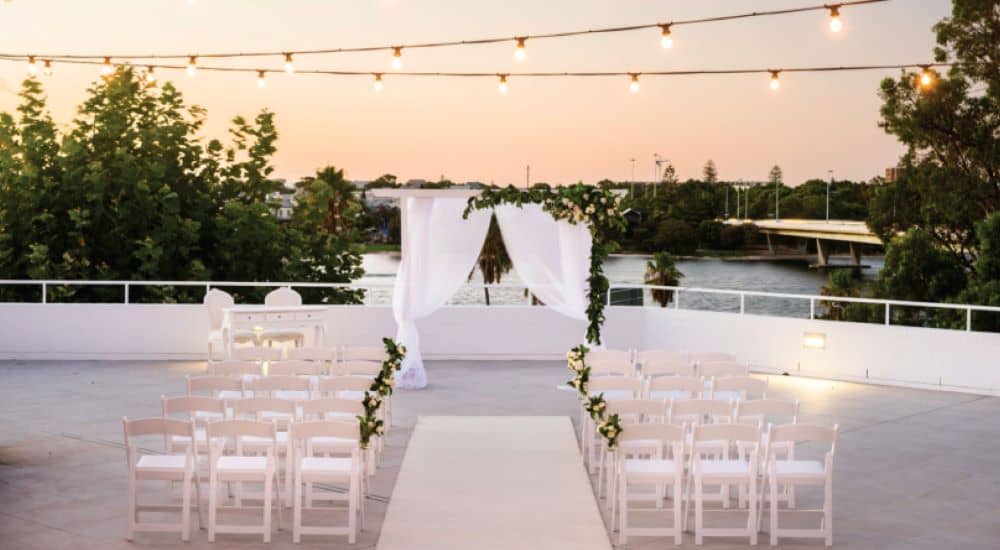 Located in East Fremantle, the Tradewinds Hotel offers a complete wedding experience. Let Tradewinds staff indulge you in pampering before the wedding. Then say I do on the rooftop terrace or Palm balcony overlooking the remarkable Swan River. Whether you want a relaxed, intimate gathering of up to 85 guests or an extravagant party of 200, you can enjoy a gourmet sit down dinner or a cocktail party reception while taking in the sunset over the river. Spend the night and take part in a recovery brunch the day after you say I do. Tradewinds is an all-inclusive wedding experience you will always cherish.
While this list is an excellent representation of some of Fremantle's most memorable and beautiful locations for your wedding, there are many more options you may consider.
For a convenient up-close look at some of Fremantle's most fantastic wedding venues, consider attending the Fremantle Wedding Open Day. On Sunday, 17th October 2021, from 1:00 pm-6:00 pm, couples can explore 11 wedding venues in a pressure-free setting. This is an excellent opportunity to take your time and soak in the vibe of various locals. You can book one of our classic charters to take you around, that way you can enjoy a beautiful ride around Fremantle while drinking some bubbles in a one of a kind classic Cadillac.
Fremantle is known for its historic buildings, creative artistry, and glorious beaches. It is a relaxed city with a unique feel to it. Whether you have your ideal wedding etched in your mind or just beginning the wedding planning process, Fremantle Wedding Open Day can help you take in your options.