Our Guide to Perth's Amazing Airbnb Wedding Accommodation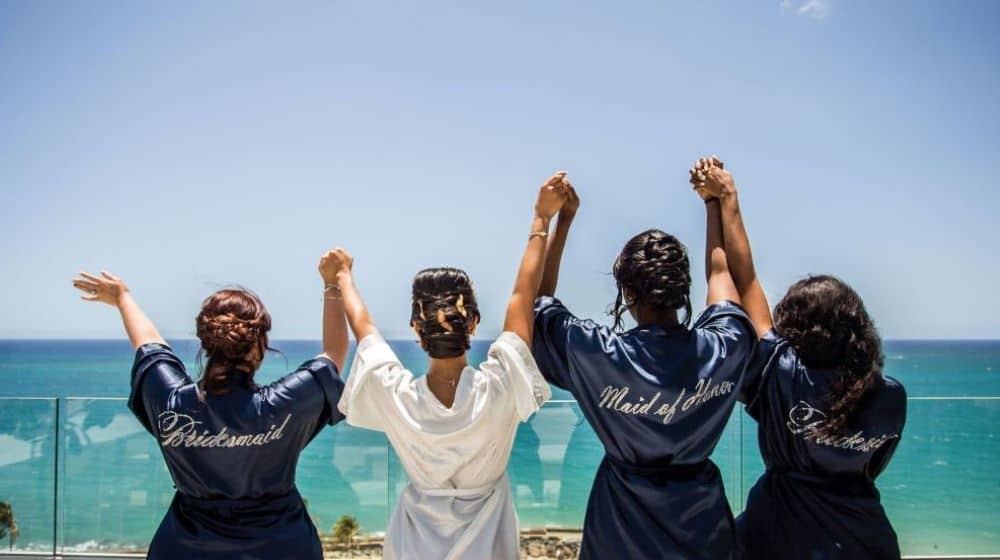 The days leading up to your wedding are exciting and should overflow with joy and laughter. Many a bride-to-be imagines that she will be relaxing on the night before her wedding, surrounded by her best friends and family. However, the bride and bridesmaids are often swept up in a mad dash to get to the venue on time.
A popular way to eliminate these added stresses is reserving an Airbnb for the night before the wedding. A central location for everyone to gather is an ideal way to avoid confusion and reduce pre-wedding stress.
We have taken care of the research to save you time, so take a peek at our guide to the top 11 Airbnb wedding accommodation in the Perth area.
1.The Loft
Fremantle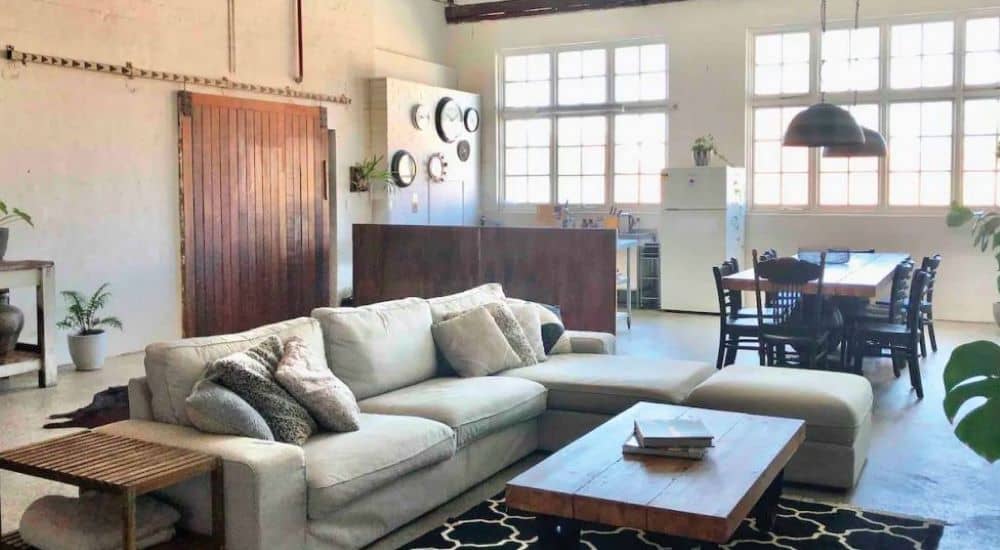 Five guests/one bedroom/three beds/two baths.
Centrally located in Fremantle, The Loft is a chic, spacious warehouse apartment fully equipped with all modern conveniences. The entire space is yours during your rental period.
The apartment is a three-level walkup (no lift) with a top floor balcony that offers inspiring views of the port. Arranged in a studio style open floor plan, the Loft gives you options unavailable in many other rentals. An added plus, you have free on-site parking.
The Loft's host is Jessica; she is a Superhost whose property has a near-perfect rating of 4.85 stars.
2. BoutiqueBul
West Perth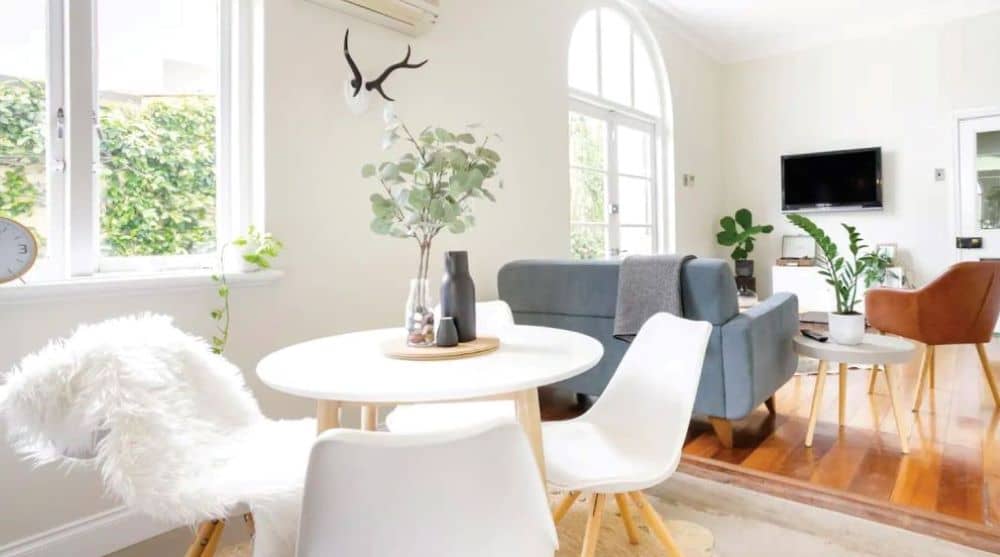 Four guests/two bedrooms/two beds/1 bath.
If you are searching for accommodation in the West Perth vicinity, you should place this bright and stylish home at the top of your list. At the BoutiqueBul you can find all of the amenities you expect for a relaxing stay. As a bonus, guests have access to a shopping service to make your stay less hectic. Renters have the entire house to themselves during their stay.
You will enjoy the fresh modern feel of the house, and its outstanding natural light is ideal photography. There are two outdoor areas with room to relax. Each bedroom has a queen-sized bed, and the bathroom features a walk-in shower.
Superhost Jane's sundrenched property has 4.95 stars.
3. Warehouse Apartment
Mt Lawley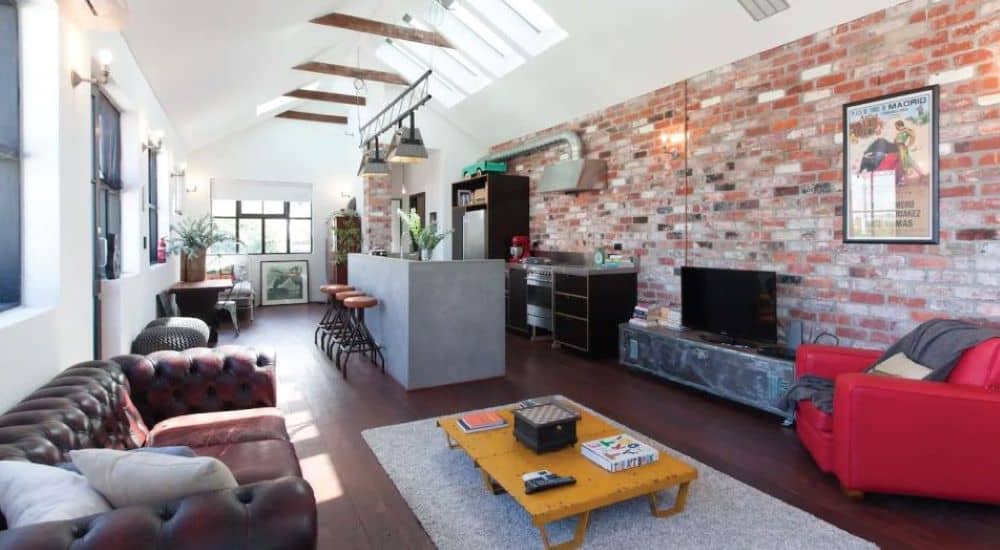 Three guests/two bedrooms/two beds/one bath.
This Mt Lawley warehouse apartment is a spacious gem perfect for accommodating smaller groups. You can feel the love that the hosts' put into creating a gorgeous modern space, which has all of the amenities you expect. This includes a private parking space.
High ceilings, exposed brick, stunning views, and seven skylights are just a few reasons that photos you take here will be divine. Additionally, you can make the most of the indoor/ outdoor balcony.
Hosts Carla and Ben poured their hearts and design expertise into making this apartment a stylish modern showcase. The property has a star rating of 4.78.
4. Blu Peter Homestore Penthouse Apartment
North Coogee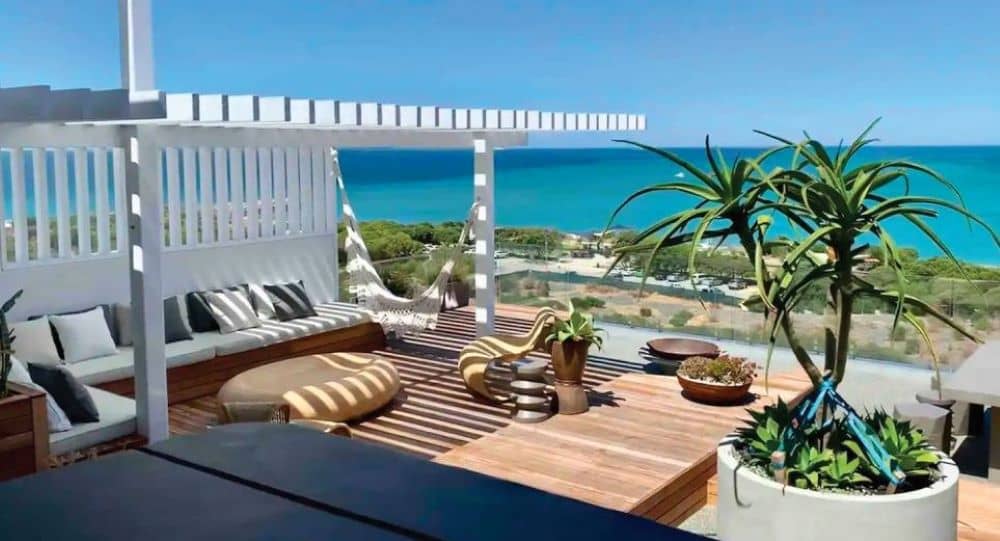 Two guests/one bedroom/one bed/one bath.
If exceptional elegance coupled with stunning ocean views are on your must-have list, you need not look any further. The North Coogee penthouse apartment is mere steps from the beach and offers guests a brilliant outdoor lounge area with a BBQ, hammock, hot tub, and more.
Inside, you can relax and enjoy the marvelous décor styled by Blu Peter Homestore. The penthouse offers dazzling opportunities for photographs both indoors and out. Additionally, you will have all of the standard amenities at your disposal.
Your host, Robert, is a Superhost who meticulously cares for his guests' needs. The North Coogee penthouse has a star rating of 4.97.
5. Silver Street Studios Unique Fremantle Retreat
South Fremantle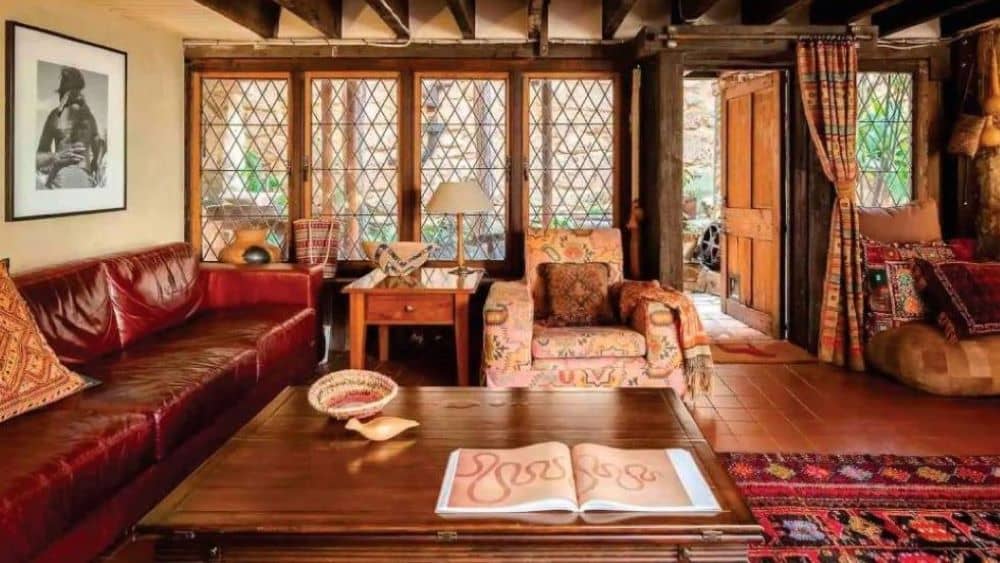 Four guests/one bedroom/four beds/one bath.
The Silver Street Studios is as much of a trip back in time as it is a uniquely appointed guest residence. The enchanting blend of historical elements and unique artwork promises that your stay will be one-of-a-kind.
Opportunities for fabulous photos are around every turn in this wonderfully equipped home. The balcony and the spacious courtyard are especially inviting places for photography. Additionally, you are a short walk from beautiful South Beach as well as the harbour and the yacht club.
Superhost Judy goes above and beyond to make her guests welcome and comfortable. This includes complimentary wine and cheese upon arrival, as well as a hamper filled with delectable fruits, jams, fresh bread, teas, and more to make your stay as comfortable as possible. The Silver Street Studios has a star rating of 4.78.
6. Mount Pleasant Riverside Retreat
Mount Pleasant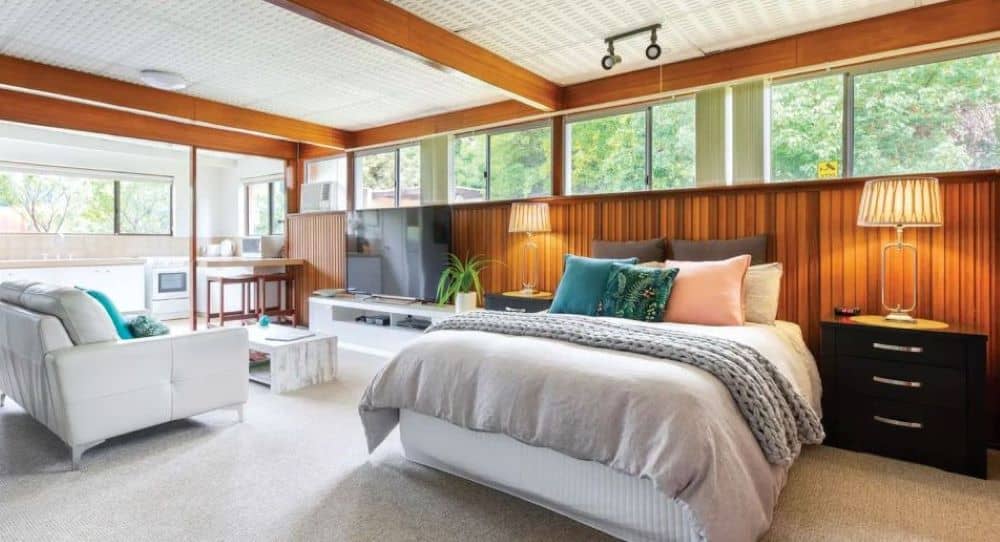 Three guests/one bedroom/one bed/one bath.
The Mount Pleasant Riverside Retreat is a modern guesthouse in a picturesque location near the river. The non-smoking property is ideal for relaxing and unwinding. All standard amenities are on hand, as well as a soothing massage chair to ease away any aches and pains.
The guesthouse sits at the rear of the host's home and has a side entrance. The studio-style accommodation are spacious and comfortable.
Tracey is a Superhost who happily goes the extra mile to ensure her guests' comfort and enjoyment during their stay. The Mount Pleasant Riverside Retreat has a 4.91-star rating.
7. The Plympton Pool House
East Fremantle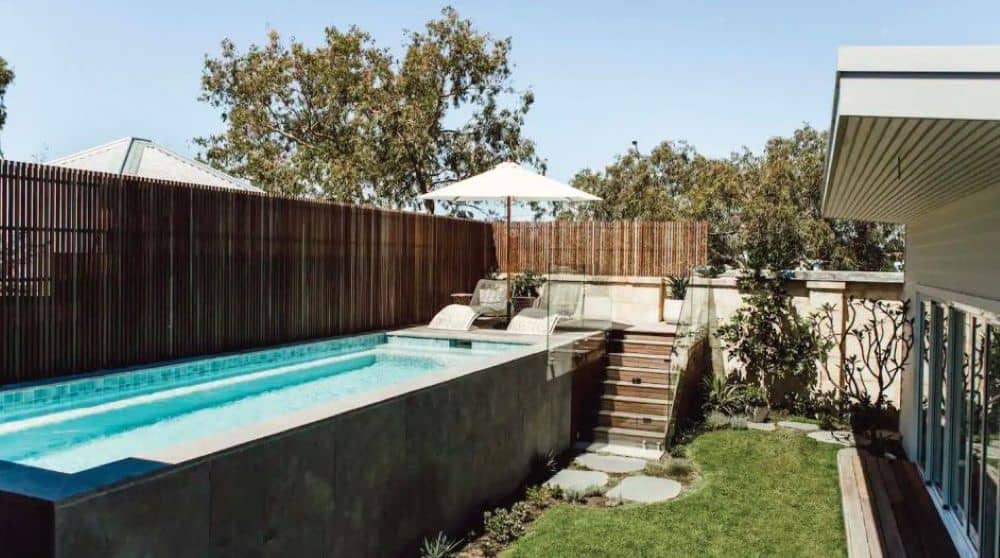 Two guests/one bedroom/one bed/one bath.
The bright and beautiful Plympton Pool House is a true urban oasis. The recently constructed studio guesthouse allows guests to get away from it all whilst not wandering very far. All standard amenities are on hand for guests.
The beautiful pool and garden area are ideal for photographs and relaxing. The guesthouse shares the hosts' property but has a separate entrance. Guests share the garden and pool area with their hosts and the hosts' dog.
Jacq and Lucas are Superhosts who make the world go away for their guests, even if just for a while. The Plympton Pool House has a 4.98-star rating.
8. Quenda Guesthouse- An Eco-Luxury Nature Getaway
Perth Hills (Hovea)
Two guests/one bedroom/one bed/private bath.
When staying in the Quenda Guesthouse, you will enjoy a luxurious room with a private bathroom that features a walk-through shower. You can enjoy time by the pool or in your private Buddha garden. This smoke-free property has two guestrooms with private baths. Each has private entrances.
The sleek modern look of the guesthouse gives way to a vast area of hiking trails where guests can enjoy a multitude of fabulous natural sights. Outdoor photographs would be ideal at this location.
Claire and Jeremy are Superhosts who strive to give their guests a perfect experience. Additionally, guests can order breakfasts for a small fee. They receive delicious vegetarian breakfasts. The star rating of the Quenda Guesthouse is 4.96.
9. The Space Perth Villa
Maida Vale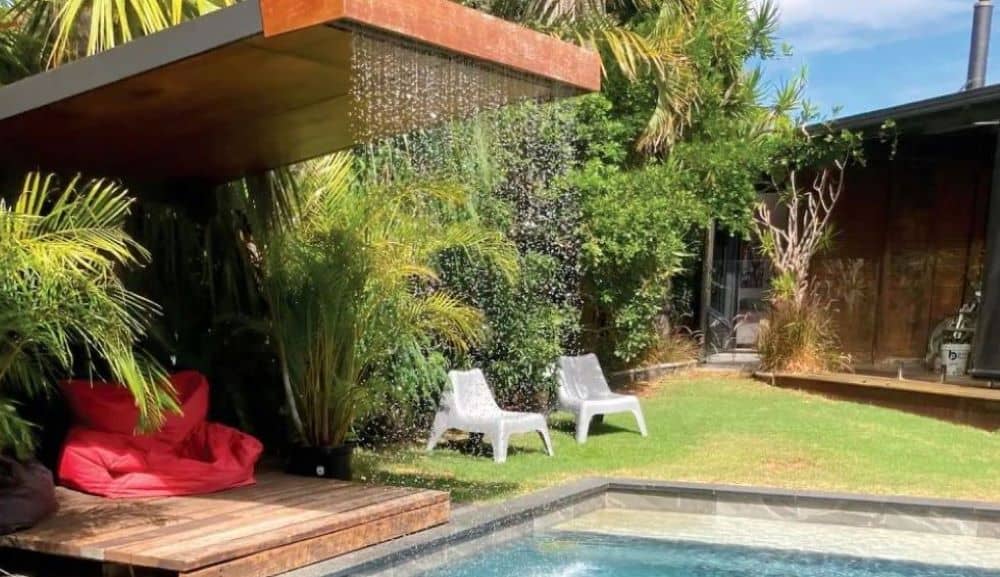 Five guests/ two bedrooms/three beds/one-and-a-half baths.
The Space Perth Bali-Style villa is as carefree as it is cool. The uniquely styled space opens to allow for an indoor/outdoor flow. Guests enjoy all standard amenities and occupy the whole guesthouse. During daytime hours, there is shared access to the heated swimming pool with a waterfall.
The well-appointed guesthouse has an indoor fireplace and a small library. The spacious grounds are lovely for photography and also relaxing. You can park without a worry in a covered space off of the street.
Ben, the property host, will go out of his way to make sure you are enjoying your stay. The property's star rating is 5.00.
10. The Jewel on Sewell
East Fremantle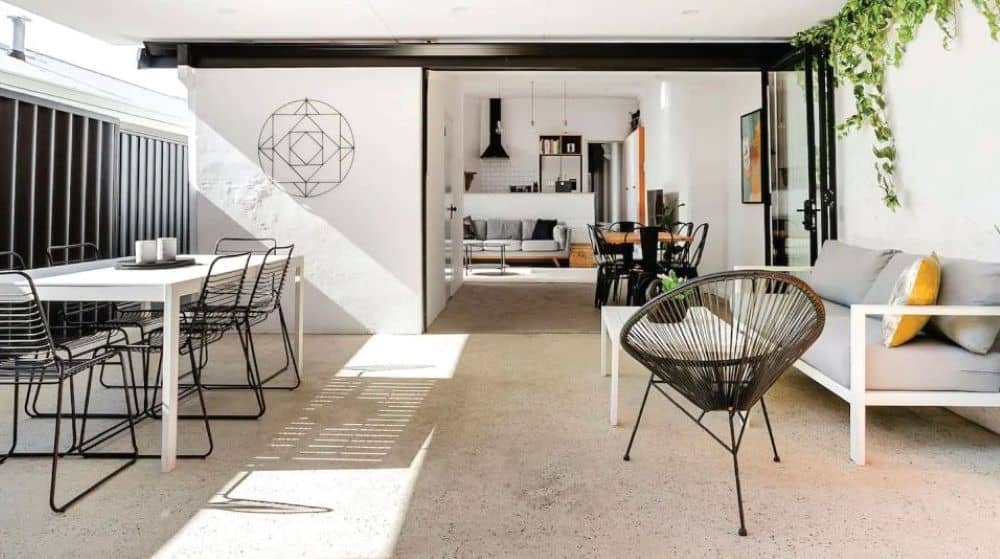 Six guests/three bedrooms/six beds/one and a half baths.
Luxury, comfort, and style are just a few delights the Jewel on Sewell offers visitors. The spacious guest house is ideal for groups and provides plenty of room to spread out. You will have every imagined amenity and comfort at your disposal.
The outdoor garden and patio area are as serene as they are beautiful and offers a tranquil space to relax or take photos. Guests at the Jewel on Sewell enjoy the privacy that comes with having the entire guesthouse.
Superhost, Kate adds thoughtful touches to her guests' stay and creates a warm and welcoming environment. Kate also excels at creating an ideal setting for families with little ones. The star rating for the Jewel on Sewell is 4.99.
11. High-End Airy Retreat
East Victoria Park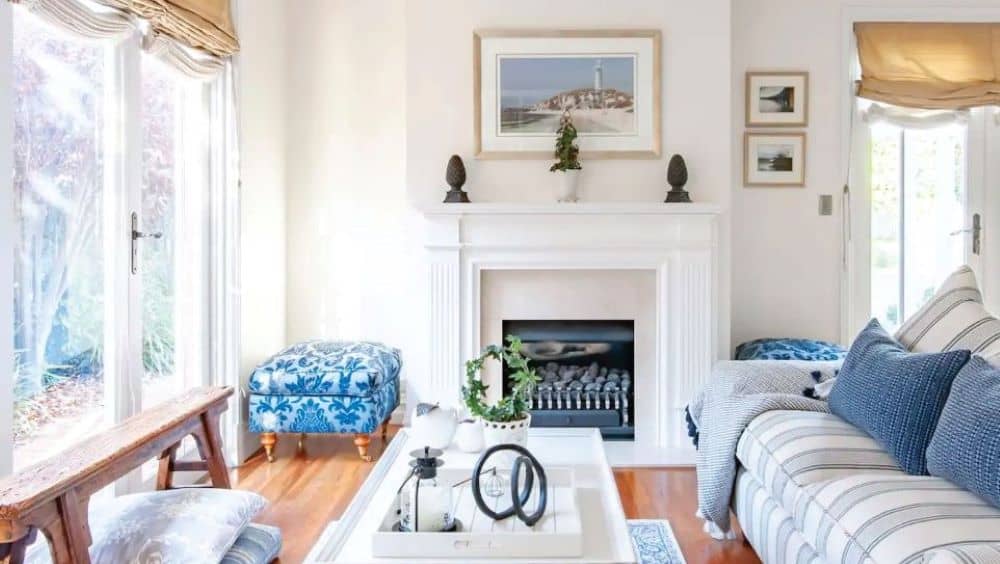 Five guests/three bedrooms/three beds/two baths.
This high-end airy retreat located in East Victoria Park is a perfect spot for any special occasion. Tastefully decorated in Hamptons style, the guesthouse gives guests plenty of room to spread out. All standard amenities are on hand for guests.
A stunning patio and garden make brilliant locations for outdoor photography. Inside, the bright natural light and the perfectly appointed décor offer excellent photo opportunities, as does the indoor fireplace.
Superhost Dale created a gorgeous and soothing space where comfort and elegance meet. The property has a star rating of 4.97.
BONUS: A Half Dozen Must-haves for Your Pre-wedding Rental
Enough comfortable beds for your bridesmaids to spend the night before the wedding with you
Sufficient parking
Kitchen facilities (or you can use a company like Tasty Box for pre-wedding treats)
A sizeable well-lit space for hair and makeup
Plenty of bathroom/shower space
A charming area for photos that captures your personality