Make Your Dream Wedding a Reality With the Right Stylist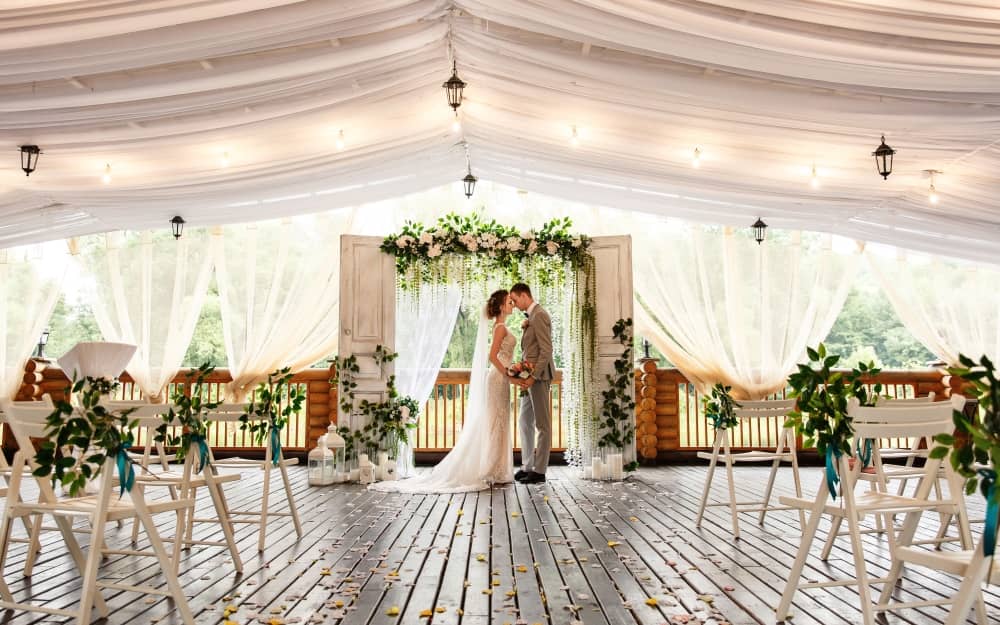 Few life experiences will hold as special of a place in your heart as your wedding. These are priceless moments bring a smile to your face years after the vows are said, the cake is cut, and you ride away with your beloved to start your life.
For many couples, the stress, details, and pressure of the day can drain the joy and beauty of the moment. It is hard to savour the day while perched on a ladder attaching bows to a floral arch.
Many couples work with a professional wedding stylist to avoid spending their big day overwhelmed by particulars and frustrated by unexpected events. A bit like a fairy godparent in the flesh, you can depend on a wedding stylist to make your day more glorious than you dreamed possible.
Do Wedding Stylists and Wedding Planners Do the Same Job?
Even though both professionals play vital roles in pulling together your wedding, there are distinct differences between the two.

Wedding Planners
If you think of your wedding as building your dream home, the wedding planner is a project manager working on construction phases.
Setting a budget
Creating a timeline for the ceremony and reception
Hiring vendors
Helping choose a perfect location
Arranging for food and beverages
Logistics
Negotiates contracts
Coordinates your wedding day itinerary
Arranges wedding day vehicles
Oversees the workers
Contingency plans for unexpected issues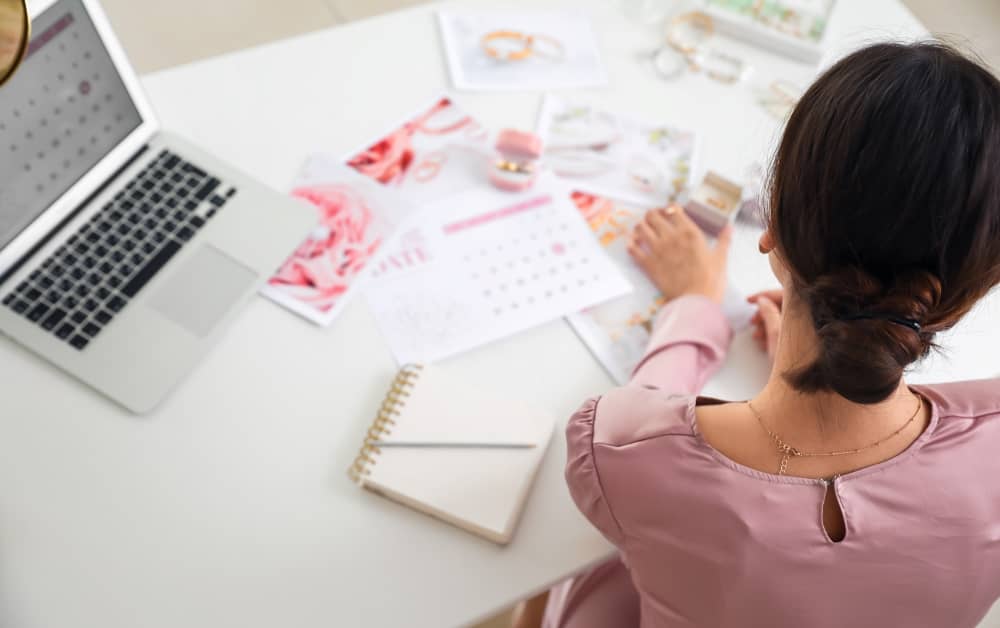 Wedding Stylists
If your wedding planner builds the wedding structure, your wedding stylist is the decorator who brings colour, style, and life to the project.
Creates the visual style for your event
Works closely with you to determine your style and the feel you want to achieve
Advises on your clothing and that of the bridal party and family members
Coordinates clothing choices to harmonise with the season, the venue, and the weather
Advises florists and ensures the floral aspects of your wedding are on point
Sources and places various props and decorative elements
Coordinates the lighting
Advises on your budget and offers suitable alternatives for unavailable or costly elements
Arrange your full trousseau
Seamlessly ties your favourites and traditions into a cohesive and fabulous event
Brings your vision to life
Wedding stylists hold a great deal of responsibility for your wedding day. This is why you need to choose your stylist carefully.
Seven Things to Look for When Hiring a Wedding Stylist
Hiring a professional to turn your dreams into reality is a huge endeavour. Aside from asking friends and family for recommendations or pouring over online reviews, planning to meet face to face is the best way to get a feel for the person you will trust with your wedding.
Is focused on listening to you – The best wedding stylists are accomplished listeners. A good stylist will look you in the eye and pay attention to your thoughts and vision for your wedding
Blends your ideas with practical suggestions – Maybe a sunrise wedding culminating in the release of 100 white doves is your dream. A wedding stylist can take that dream and fashion it into a lovely reality that embodies the emotion
Is willing to create your dream from scratch – Bespoke styling is a more significant challenge than falling back to tried and true elements. However, a good stylist will approach the assignment with enthusiasm and eagerness to create something new and uniquely yours
Has a network of excellent professionals – If your wedding plans are specific and intricate, your wedding planner must know how to fulfil your requests. A network of qualified professionals will make things happen. Connections among professions are invaluable for unique details, such as if you want rare exotic orchids in your bouquet or you wish to be chauffeured in a classic Cadillac convertible.
Homes in on your unique style and personality – Good wedding stylists put in the effort to get to know you. Your wedding is not just another slot on their to-do list, and it shows. Having a rapport with the person who will bring your wedding to life is vital.
Good wedding planners are considerate of the thoughts of others – Many brides-to-be like to bring their mother, bridesmaids, or fiancée to meet with prospective wedding stylists. While the bulk of attention should go to the bride, kindly considering input from other important people can add extra personal touches. For example, a bride's grandmother may speak fondly of having Daisy Bush in her wedding bouquet. If a stylist is paying attention, they will use this detail and include some sprigs in grandma's corsage. While it may be a small detail that very few people notice, the gesture can deeply touch grandma's heart
Every detail matters – An excellent wedding stylist is not just adding décor to a wedding venue. They are creating a setting and a mood to draw the wedding guests into the bride and groom's celebration of love. Regardless of the style, season, or venue, a wedding stylist brings a unique world together for everyone in attendance.

Five Red Flags Suggesting You Should Look Elsewhere
He or she only offers predetermined style bundles with no room for personalisation.
The stylist brushes aside your ideas because they know what is best.
The packages offered to you are filled with non-negotiable elements that may be completely irrelevant.
Your texts, calls, or emails go unanswered for days at a time.
Other wedding professionals bristle when you mention the stylist by name.
As you likely already know, the moment you announce your engagement, people and their suggestions and offers will come out of the woodwork.
A good wedding stylist can navigate around Auntie Margaret's kind offer to play the bassoon or Cousin Jimmy's creative suggestion of shadow puppets with grace and without hurt feelings.
Smiling and nodding can get you through a fair amount of wedding stress. However, a team of wedding professionals working on your behalf will make the day a wonderful prelude to your new life with your spouse.