Everything You Need To Know For A Successful Wine Tasting Trip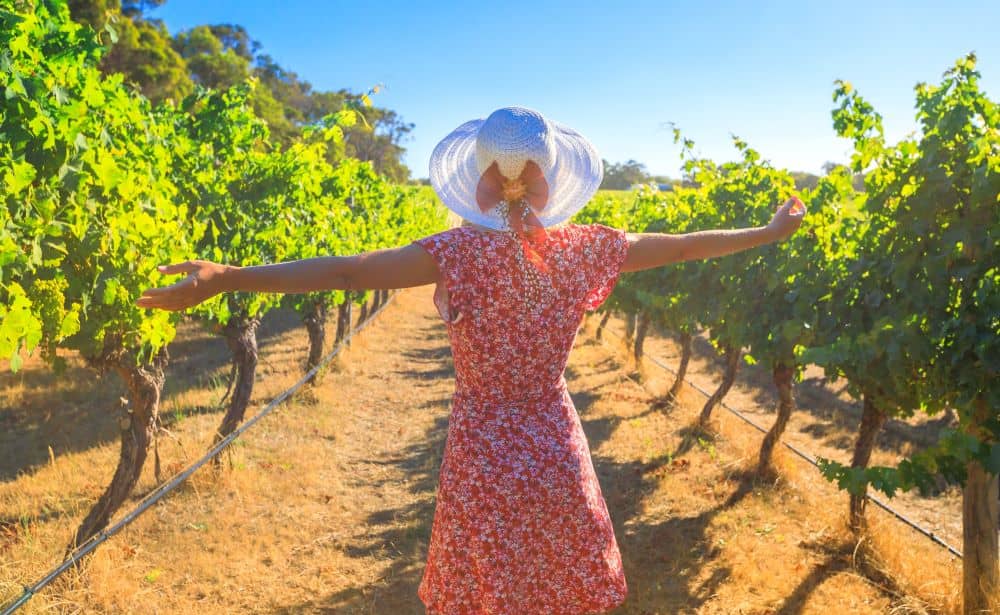 Planning a wine tasting tour? Knowing what to pack, how to prepare, and the do's and dont's of wine tasting etiquette can make all the difference in your wine tasting trip.
To get the most out of your trip, here is the ultimate guide on how to have the best wine tour ever.
Wine Tour Tips
There are a few easy, simple things you can do to ensure you have the best wine-tasting experience. Most importantly, go with an open mind, have fun, and be willing to try new wines and new experiences.
Here are a few things you can do to prepare to make sure you get the most out of your wine-tasting experience:
The Early Bird Gets the…Wine – Head out early, particularly on weekends as wineries are typically less busy in the mornings. This also leaves ample time for travelling to other wineries.
Ask Questions – Don't be afraid to ask questions or ask the staff for their suggestions.
Skip the Perfume or Cologne – You don't want anything to compete with the aromas of the wines.
Eat As Needed – It is important to eat if you are hungry or need a snack.
Stay Hydrated – Always be sure to drink enough water before your tour and throughout the trip. On our tours, we provide water so you remember to stay hydrated between stops.
Keep It Light the Day Before the Tour – Don't drink too much the day before your tour.
Be Open to Learning – The wine experts appreciate tourists with honest but polite attitudes and an open mind. You are not expected to be a wine expert. All you need to do is listen and learn quietly, try the different wines, and enjoy yourself.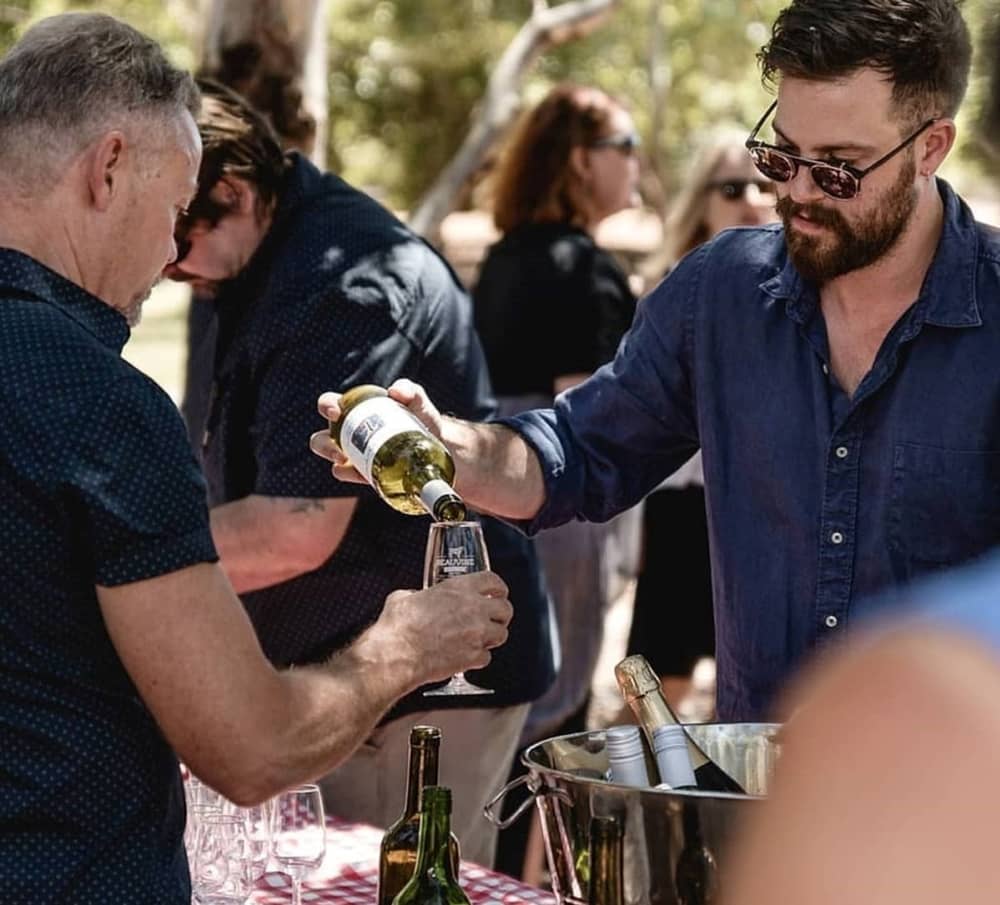 What To Pack For Wine Tasting
Whether you are wine tasting for a few hours or doing an all-day wine tour.
Here are some essentials you'll want to keep in mind when packing:
Sunglasses
Sunblock
Insect repellant during summer months
Camera
Your ID
Sunhat
Plastic bag or two in case an article of clothing gets dirty
Small wristlet or crossbody purse
Umbrella or raincoat in the winter and spring months
Water bottle (as a general rule, plan to drink at least as much water as you'd o wine, especially on hot days)
Easy-to-pack, filling snacks such as almonds or sunflower seeds
Portable phone charger
If you know you will be purchasing a bottle or two of wine, consider picking up a Styrofoam wine carrier beforehand. This will prevent any wine you buy from rattling around in the car between stops.
During the summer months, an ice pack or cooler can come in handy for keeping your wines protected from a hot car.

What To Wear For A Wine Tour
For wine tours, it is crucial to dress appropriately. You want to look put together, but there is no need to overdress.
Dressing appropriately for the weather and for walking around the wineries is key to enjoying yourself. Wear comfortable clothes and suitable footwear.
Opt for wedges instead of high heels (no one wants to attempt to walk around in the grass in high heels) or wear comfortable, non-slip flats. Some wineries have heavy barrels and mechanical equipment to keep their operations running, so skip any open-toed shoes.
You'll often find that wine regions have cooler mornings and nights but warm days. Layers are an excellent way to stay cosy on cool mornings or nights.
During the heat of the day, you can tie a sweater around your waist and put it back on at night. Or consider wearing a scarf as it can double as a wrap or a blanket to sit on outside.
To be extra safe, wear darker colours in case of a spill.
What To Eat Before A Wine Tour
Most wineries and tasting rooms offer a variety of snacks, appetizers, or hor d'oeuvres in addition to wine samples. However, these foods are meant to serve as small snacks or samples, not full meals. Consider packing your own easy, healthy snacks such as granola bars, nuts, or trail mix.
Before your wine tour, you will want to make sure you are satiated but not so full that you can't enjoy the full selection of wine samples. Also, avoid eating overly seasoned or spicy foods beforehand to make sure your tastebuds are not affected.

Winery Etiquette
Wine tastings are meant to be easy-going and enjoyable, but there are a few etiquette tips to keep in mind:
Share if needed – If you experience palate fatigue easily, consider splitting a tasting with a significant other. This is generally considered acceptable, but you can always double-check to be sure.
Remember that there is no such thing as liking the wrong wine.
Plan ahead of time who will be the driver (although, if you plan a tour with us, we have you covered!)
Avoid smoking before a tasting
Do not ask for a sample of a wine that is not on the sampling menu as this could come off as disrespectful
Skip the gum and mints as they can interfere with the taste of the wine
Consider clearing your palate between tasting with a plain cracker
It is okay to be selective about what wines you try – no need to taste everything
In general, start with white wines, then red, then dessert wines
Avoid adding water to the wine and this may offend the winemakers
Avoid adding ice for the same reason above, unless it is a white wine that is a warmer temperature than you prefer
If you don't like a wine, it is okay to politely pour out the rest in the dump bucket, but avoid grimacing or making rude remarks
It is usually considered bad etiquette to request a second or third tasting of wine (unless you are planning to purchase a bottle of it)
If you cannot finish a glass, it is okay to pour it into the dump bucket
It is always nice to purchase a bottle of wine, but you are not obligated to since you are already paying for the tour itself
Avoid overindulging on any cheese, charcuterie boards, or snacks provided
How To Properly Taste Wine
If you have never sampled the wine before, there are a few things to keep in mind. While there isn't necessarily a wrong way to taste wine, here are some tips to get the most out of your wine tasting experience.
Observe – Hold the glass by the stem and hold it up to the light to observe its colour and clarity.
Swirl – Gentle swirl the glass for two to three seconds. This helps draw out the wine's unique aromas.
Sniff – Breathe in the wine's aroma by holding the glass a few inches from your face. Take a few deep breathes and think about what you are smelling. Are there any fruits you recognise in the mix? Do you smell floral or woodsy aromas?
Sip – Once you have smelled the wine and considered its unique aromas, take a sip. Let the wine linger for a brief moment before swallowing it, letting it coat every taste bud as you take in all of its flavours.

Want To Book a Swan Valley Wine Tour?
Does all this wine talk have you wanting to go wine tasting? If the thought of planning a wine tour overwhelms you, sit back and relax as we take care of all the planning and details for you.
While others drive themselves or take a bus, we offer a one-of-a-kind tour in a classic 1960s Cadillac. All of our custom wine tours offer unparalleled luxury and include:
A ride in a classic Cadillac or our spacious limousine
A tour tailored specifically to your interests
Visits to up to seven different locations of your choice
A complimentary bottle of bubbles
Unlimited water
Photo stops at secret stops along Swan Valley
Transfer to your final destination
Contact us today to learn more about our custom Swan Valley wine tours and we would be glad to answer all of your questions.