Wedding Photography Musts – How to Capture the Perfect Day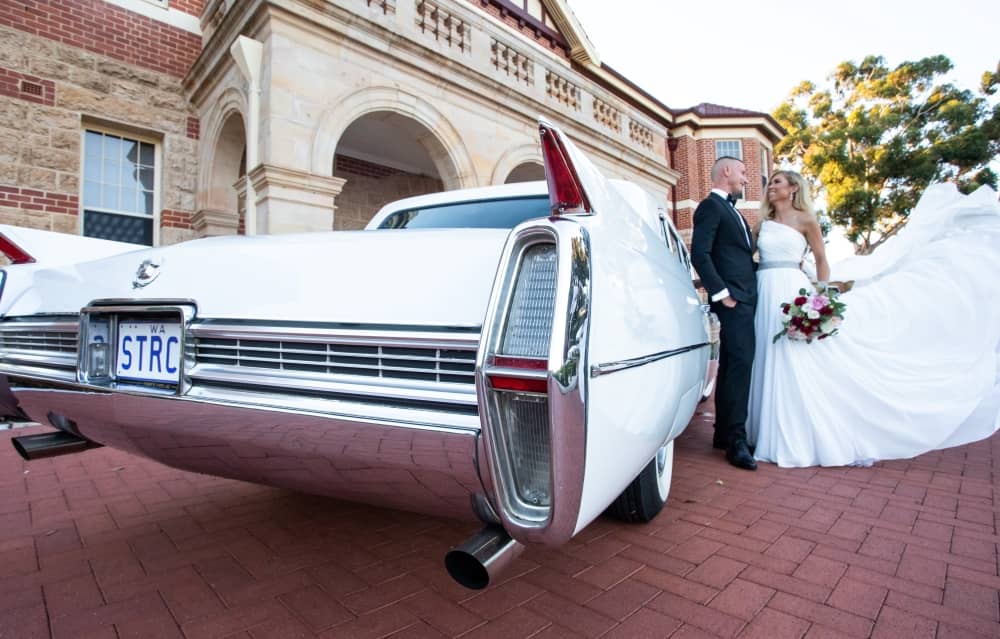 Your wedding day is the culmination of time spent planning, dreaming, and preparing for the most wonderful day of your life. It is natural for you to want to hang on to the memories of the big day forever. This is why you hire an experienced photographer with superior skills; to capture the day in images that will last long after the memories fade.
Photographing a wedding is a true honour, and it can be challenging. There are frequently numerous things happening in rapid succession, and unlike photoshoots, you do not have a second shot to snap the perfect picture.
Before the Big Day
Creating outstanding wedding photographs does not begin on the day of the wedding. Gorgeous wedding images start long before the big day when you meet with the bride and groom.
Have you ever seen wedding photos that were show-stopping? It feels as if the pictures' details, expressions, props, and surroundings were put together as if by magic. What you see there is not magic. It is the result of meticulous pre-planning.
There is no doubt that your equipment, experience, and creativity are all critical to capturing a couple's wedding day. However, knowing the bride and groom and understanding their preferences will help you bring out their uniqueness as a couple and create outstanding pictures.
The Happy Couple
Spending time getting to know the bride and groom is vital for photographers who want to tap into the essence of what makes a couple tick. Understanding their style will help you adapt yourself to them, creating a splendid outcome.
*For Example*
The Quirky Couple – You can almost hear this bride and groom giggling as they declare, "convention be damned, let's enjoy this day." A photographer will have some latitude and will likely be able to create some ingenious images. Adding props, interesting backgrounds, and creative camera angles will put this couples unique stamp on their wedding photos.
The Beach-y Couple – This pair is as warm and relaxing as the summer sun. They offer a boho vibe, and you can imagine a free-spirited wedding with elements of sand and ocean with a sun-drenched background.
High Fashion Couple – Meticulous, gorgeous, and immaculate, this couple is well aware that heads turn as they walk into a room. It is easy to see sleek, modern props along with dramatic contrasts would make this couple's wedding photos as unique as they are.

Surroundings
Even though, as a photographer, you do not have any say regarding the venue of the wedding, doing your research can help you make the most of any location.
Western Australia has so many places that are exceptionally lovely for wedding photoshoots. Whether you are working within a current hot spot or you are off of the beaten path, feeling confident in your surroundings is crucial.
Of course, there are times when a photographer must depend on professional skills to bring out the best in surroundings that are less than ideal. Knowing what your surroundings will be like before the wedding day will help you have your creativity in high gear when you need it.

Family Matters
Making sure you capture the love and joy of the happy couple is crucial to your job as a wedding photographer. However, you must be mindful of the guests surrounding the Bride and Groom on their big day.
Parents, grandparents, and other family members and friends who hold a special place in the hearts of the Bride and Groom need to be a part of wedding photos. The same is true for children, who will grow up faster than anyone can imagine.
There are several traditional photo groupings most couples want as a part of their wedding photo album.
These include:
Bride and Groom individually
Bride and Groom as a couple
Bride and Groom with the Bride's family
Bride and Groom with the Groom's family
Bride with her family
Groom with his family
Both families with the Bride and Groom
Whilst these are typical shots that most couples want, find out exactly what the pair would like before the wedding day. The easiest way to do this is to prepare a list of essential people and specific moments that the couple feel are musts.
A helpful strategy that couples appreciate is for the photographer to get a shot of everyone at the wedding. Preferably more than a single image, but snap at least one picture of all who attend.

Technicalities
There are a significant number of details for a wedding photographer to consider.
Here are a few critical points:
Working with Other Vendors
This aspect of the job is usually pleasant, especially as you become familiar with other professionals in the wedding industry.
It is crucial to maintain flexibility. This can sometimes be tricky when surrounded by creative professionals. However, coordinating your efforts will make the job easier.
*For Example*
If the couple or the wedding party will arrive via Perth Classic Charters, get the relevant information from the company. Brides, Grooms, and other members of the wedding party have many things on their minds. The driver from Perth Classic Charters will know the when and where of everyone in his care.
To help make the photographs of the ceremony look excellent, it is important to make sure there are no empty seats. These take away from the images of the wedding. Additionally, wedding guests should not have their mobile phones out taking pictures of the ceremony. Many couples are receptive to the idea of placing a decorative pouch on the back of each chair and instructing guests to place their phones in the bags until after the ceremony. It is reasonable to think that guests would comply with a simple request.
Professional photographers can work with various types of indoor lighting. However, outdoor ceremonies and receptions can be tricky, depending on the time of day. If possible, counsel couples planning outdoor nuptials to schedule them for morning or later afternoon. The sun being directly overhead is generally unflattering in photos.
How much is too much? Editing images is usually necessary to get the best possible results for your clients. The question often arises, how much should the photos change?
It is usually safe to believe that the couple does not want those in their wedding photos to look unrecognizable. (Although Great Auntie Hilda might appreciate the touch-ups.)
One of the best ways to make sure you have not over-edited an image is to ask the couple for reference photos. If you can see the subject in his or her normal state, it will be much easier to know when you have done enough editing.
It is also a good idea to talk to the Bride and Groom and get an idea of their vision for their wedding photos. Some couples love the golden brown tones of sepia. Other newlyweds enjoy super glossy black and white images with ultra-modern stylings. Perhaps a misty fantasy picture is what a couple would want.
Once again, your ability to communicate with the couple is critical. If you are not 100 per cent sure, assume nothing and ask in as straightforward a manner as possible. Saying something like, "Do I understand correctly? Do you want clouds covered in glitter drifting in the foreground of the picture?"
When in doubt, edit moderately. Remember you want to present the couple authentically. And no amount of editing can create anything more beautiful than love.

Prepare for Everything
Each wedding you photograph will have a few unscripted moments. As the photographer, you need to be sure that every part of your day moves like clockwork. This means planning for the unexpected and even the unthinkable.
*For Example*
A wedding photographer tumbling into a pond, camera in hand
Lost lenses
Burn SD Cards
There are a host of things that could happen on any given day. Stay ahead of disaster. Bring extra camera lenses. Having a good zoom lens is particularly useful. To the best of your ability, try to work with two of everything. Two cameras with two SD Cards is a great way to ensure you have an ample number of photographs for the couple's wedding album. You can even plan to switch cards throughout the day to be extra safe.