Choosing the Right Car for Your Wedding Day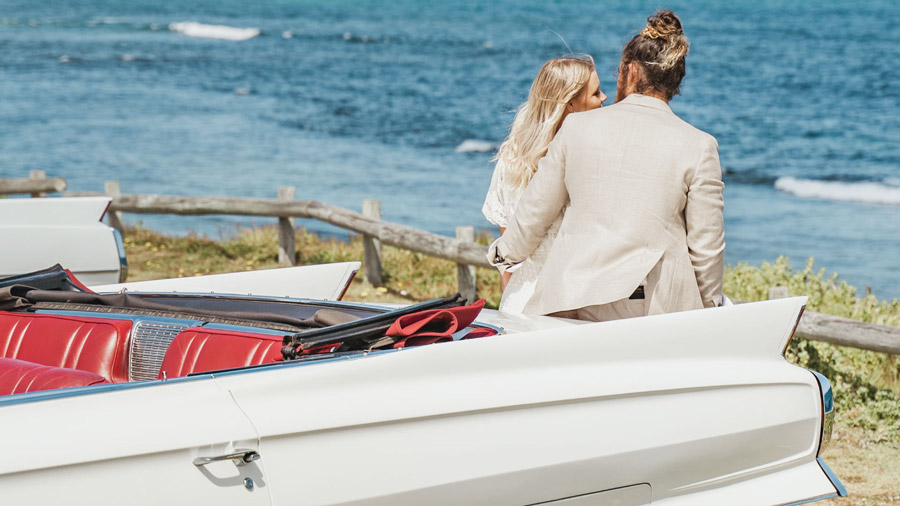 Your big day is right around the corner. You've got everything ready; from your dress, to the venue, to the cake. There is one more important matter to take care of – your wedding car.
Those wheels are as significant as everything else, mainly because it is one of the things couples share on their special day. It is why you should not delegate the task of finding the right wedding car to anyone else.
This blog post is a short guide on how to be smart when choosing the right car for your wedding. It's a general guide, so it will also work for other people's weddings. Give them a helping hand by sharing our tips!
1. Do Your Research Early
The whole point of doing your research at least several months away from the wedding is for you to book early. You do not know if the car you want will be available on your wedding day. Scheduling conflicts are the last thing you want to stress about.
It is why you should plan ahead of time to avoid any major disappointment. Go online and search for the wedding cars for hire in your city. The earlier you look for the vehicle, the higher your chances to score the car you really want.
2. Size Does Matter
The size of the car is probably the most crucial consideration. You want to make sure the bride's wedding dress can fit comfortably. Although some dresses are quite bulky, the right car size will ensure it does not get wrinkled.
If you're travelling to or from the wedding with the bridal party, make sure you have enough space for everyone. Classic cars that have front bench seats have extra seat space.
Another good suggestion is the 1962 Cadillac Series 62 Convertible, which may not be as big as the other Caddy mentioned, but can fit up to five people.
Remember, there will be photographers and videographers capturing your every move. Your main goal, therefore, is to look like an effortlessly fabulous bride.
3. Know Your Options
The type of car you choose does have a say on your personality and taste. You may want to match the style of your wedding with the vehicle. The good news is that you have plenty of available options, including:
Vintage Cars: Go for an eclectic nostalgia with cars manufactured from 1919 to 1930. If you want a little bit of a classic approach, your choices range from vehicles made from the 1940s to the 70s. They are often restored to maintain their timeless appeal.
Modern Cars: Modern luxury vehicles and limousines offer adequate space and luxury. Everyone will stay comfy, even if you are with the bridal party.
Exotic Sports Cars: For a quirky choice, a supercharged sports car may be what you want for your wedding. If there is a time when you can zip around and make a statement, it's probably your big day. Choices range from a bright yellow Lamborghini Gallardo to a blood-red Ferrari.
Family Size Vehicles: No one can tell you that you cannot travel to your wedding destination in a stretch SUV. You can even ride a bus, especially if you have your entire party with you. Choose from Audis, Hummers, and many more. Just do not forget to decorate it and add the trimmings you see in other wedding cars.
All types of cars can be used. However, you may have noticed that couples are returning to classic and vintage models. The flawless Cadillacs from the early 60s, for instance, seem to symbolise style and sophistication. Although different car colours have emerged, white remains the most popular.
4. Consider Logistics and Budget
Logistics may not be the most fun part of choosing your wedding car, but it is a crucial factor. Take into account how big (or small) your bridal or groom party is. If you have four bridesmaids, you cannot all fit in a two-seater sports car.
Know how many people will be in your wedding party before you make a decision. Then, you can decide the car type and if you need more than one. A limousine will be a good choice if you want to make it to the destination in one trip.
Another option is to have a fancier car for the couple, while the rest can use a simpler vehicle. This way, the attention is on the bride and groom.
Of course, you should factor in your budget when hiring the car. There is no point in spending a ton of money for a Lamborghini if you cannot afford it. Don't forget that the pricing may include the chauffeur service, décor, and early pick up times.
5. Take Photos
Wedding cars usually double up as a backdrop on wedding photos. You definitely do not want a vehicle that sticks out like a sore thumb. It is why many brides who are wearing a full-size white dress are well-matched with a white wedding car.
While it's not a requirement, you may want to add leaving the venue while on a classic or modern vehicle as the final moment of a wedding video. It provides a proper sequence of events, especially when you look at the wedding video and photo album.
Your Wedding, Your Choice
The car you select for a momentous event, such as your wedding day, reflects your personality. If you love vintage cars and you believe it matches your style, go for it. If you want a modern wedding or even a combination of classic and contemporary, it is all up to you.
What's important is you are happy with your choice. After all, there's no better time when you can choose and ride the car of your dreams than on your wedding day.