16 Fun Facts About Cadillacs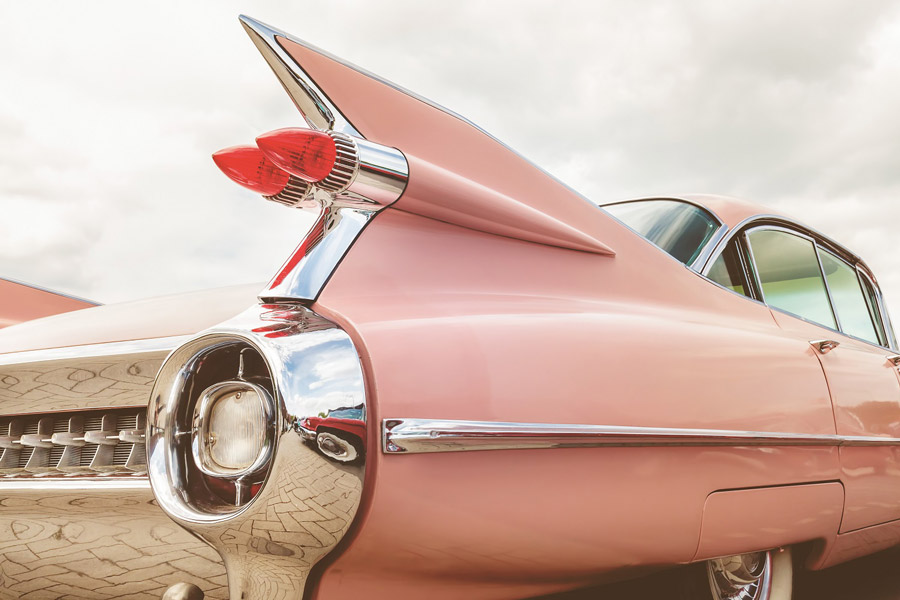 Ask anyone about a Cadillac, and they will immediately conjure up images of large, luxurious vehicles. It sure is one of a kind. For years, it is a name synonymous to style and class, having established itself as the prime maker of deluxe cars.
The Cadillac is undeniably a world-famous brand. But despite its popularity, there are a lot of things that many people, including salespeople, do not even know.
Are you ready to expand your knowledge on Cadillacs? Here are exciting facts (some are quite mind-blowing!) about this good ole American car:
1. Cadillac is Among the Oldest Car Brands in the World
This automobile brand has been around since 1902 when the Henry Ford Company stopped operating. Ford had a serious disagreement with his investors. During that time, the financial backers requested the other owner, Henry M. Leland, to prepare for liquidation. Part of the process included appraising the plant and equipment of the company.
However, Leland was not happy about it. He convinced them not to shut down and instead combine the newest Ford frame at that time with an Oldsmobile-developed engine with a single cylinder.
Later on, the Cadillac name was born. It was named after Antoine Laumet de la Mothe Cadillac, who was a French soldier and explorer. He is best known as the founder of Detroit, Michigan.
Since 1903, people have started purchasing Cadillacs. The first one was introduced during the New York Auto Show that year. It cost $850.
2. Cadillac Was the Pioneer in Electric Starters
If you are a huge fan of cars, especially the older ones, you may very well know they needed hand-cranking so they would start. Leland, the co-founder of Cadillac, thought about inventing an electric starter. He had a family friend who was in an accident and died because he was hand-cranking his car.
It, however, took a decade since the first appearance of Cadillac at the New York Auto Show. Nevertheless, the first electric starter in this brand was warmly accepted. After all, cars today now have electric starters. It means this innovation has indeed changed the game in the automobile industry.
3. Al Capone Was One of Cadillac's Biggest Fans
You may know Al Capone as the infamous gangster who was feared for being a mob boss. A company that sells vehicles of mobsters, Celebrity Cars, said that Capone had one of the earliest Cadillacs with bulletproof features.
Capone's 1928 Cadillac was outfitted with glass windows about one-inch thick. Bullets could not penetrate through them and around the armoured plating weighing over 1,360kg. This exceptional vehicle can even hold a machine gun while the rear has an opening where occupants can fire with ease.
4. US President Roosevelt Used Capone's Cadillac
There is no shortage of famous people who rode a Cadillac. On 7 December 1941 during the Pearl Harbour attack, US President Franklin Delano Roosevelt required a vehicle that could protect him.
He was supposed to deliver a speech to the Congress in Washington, DC. While there is no evidence the President used the car, he did say in an interview that he hoped "Mr Capone doesn't mind."
5. Cadillac Once Served as Elvis' Production Station Wagon
The auto company did have a lot of firsts, which you will learn about later on. However, there is no production station wagon from this manufacturer. However, it did not stop The King from having his own.
Just like Capone and many other high profile people, Elvis loved Cadillacs as well. He had many from the company throughout his lifetime.
Mr Presley even had one custom-made for him exclusively by General Motors. What he specifically wanted was to have a station wagon for himself. He used the 1972 DeVille, which had a 24-karat gold emblem and wheel spokes of the same material.
Elvis used the beige wagon to drive from his Beverly Hills home to the places where he performed in Las Vegas. When he completed his last tour in the United States, this particular car went home to Memphis. It continued to run even after Presley died.
6. Cadillac Became the Frontrunner in Precision Tuning
If you take a good look at Caddy's history, you will notice one thing: Henry M. Leland was a genius. He also had high standards, wanting everything to turn out perfect. Of course, no one can blame him. It was his company, after all. He brought various tools that came from Sweden and took advantage of these special items to start the most precise factory in the world.
His efforts were fruitful. Cadillac immediately received the Dewar Trophy. It was after three engineers dismantled three Caddies in front of discerning judges. The panel examined the parts and shuffled them. Three days later, the same cars still operated without a hitch even after being driven 500 miles.
7. Henry M. Leland Was Samuel Colt's Apprentice
Cadillac's founder worked under the famed gunsmith. He was in Colt's revolver factory where he learned precision tuning. His experience allowed him to understand the makings of a car, its engine, and other parts of the machinery. It is not surprising that he took what he learned with him when he founded Cadillac.
8. The Brand is Luxury Exemplified
Cadillac was the first brand ever to introduce luxury to the public. This manufacturer was able to mass-produce vehicles that came with enclosed cabins. During that time, it was not an easy task in 1910. Two years later, the electric starter was offered, as mentioned above.
As if these innovations were not enough, Cadillacs soon come out with the first-ever cars with electric lights. These cars even displayed high beams. It was a feat that no one dared to attempt, except Cadillac.
9. The Brand is Hugely Into Innovation
By now, it should already be clear that this manufacturer aimed to have a lot of "firsts" for the world to see. Aside from the electric starters, enclosed cabins, and electric lights, the brand also hired an automotive stylist. It was the first-ever American carmaker to opt to go to this route.
The stylist's role was to help the manufacturer design the V16 engine. This engine had many capabilities, including climate control. The model was also among the first to have airbags installed.
10. Cadillac's Magneride is One of a Kind
If you have ever driven a Cadillac, you will immediately notice how the tyres and the whole car seem to glide as you drive around.
The newest Cadillacs come with MagneRide, which is a ground-breaking technology with shock-absorbing capabilities. It is packed with magnetic fluid where an electromagnetic piston slides effortlessly. The innovation also comes with sensors that can adjust the suspension based on the road condition.
11. Whiskey and Make-up Can Mix
Well, at least in the 1957 Eldorado Brougham. This model came with magnetic whisky glasses. It had a minibar right in the glove box.
It also had other unique features, which may not even exist in any other cars today. It was complete with a grooming compact for women, along with a leather notebook that matched the look. Eldorado Brougham also included a cigarette case, atomiser, and a comb.
12. Deville Was the First Ever to Have Night Vision
It was indeed an exciting time when the new features of the Cadillac DeVille were announced. It was a restyled and renamed version, which was later called the DeVille Touring Sedan. The last version was available until 2000 and was up for redesign.
The production halted, and it was later replaced by the all-new series consisting of sedans in 2006. This new model was not just the first to have night vision but also LED tail lamps.
The night vision was mainly utilised for military purposes. However, Cadillac's goal was to use the system to see objects when the lights are low. It helped increase the safety of the drivers, especially those who needed to drive at night.
13. Cadillac Has Been Benefiting From 3D Printing Since the 80s
3D printing does seem like new technology. However, it has been around for several decades. The proof here is that Cadillac has used this kind of technology for creating and printing prototype pieces.
14. The Presidential Cadillac is an Impenetrable Fortress
The limousine differs from one US president to another. However, it remains to be one of the most secured vehicles in the world. It comes with at least two versions that go with the real one to act as a decoy or backup.
The Cadillac even has its own plane, the C-17 Globemaster cargo plane, which follows the President wherever he goes.
More importantly, this vehicle is heavily armoured and built to withstand attacks. The newest version comes with the following features, among others:
Five-inch thick glass windows
Eight-inch thick doors
Body constructed with titanium and ceramics
has a bombproof plate around the underside
The car does weigh almost as heavily as the door of a commercial plane. But it does not matter since it has the most significant task of protecting one of the most influential figures in the world.
15. The Brand Has Its Own Tourist Attraction
Known as the Cadillac Ranch, this destination is located in Amarillo, Texas, USA. It is an art installation that an art group called Ant Farm created. It began in 1974, and until now, it stands proud and strong.
It uses ten Cadillacs, which are buried with their noses first into the ground. The installation uses 1949 to 1963 models of the brand. Those that are on display were either junk cars or old ones that defined how tailfins evolved over the years.
16. Cadillac is the Best Car on Earth
When the auto company celebrated its 110th anniversary, Popular Mechanics chose five of the best Cadillacs of all time. According to them, the top cars were:
The 1908 Cadillac
1948 Series 62 Club Coupe
1953 Eldorado
1967-1970 Eldorado Coupe
2009 to present CTS-V
However, the group selected the 1930-1940 V-16 Series 452 and Series 90 and agreed that they are the best cars ever made.
Cadillacs Are a Classic
Cadillac, now owned by General Motors, indeed has an awe-inspiring history. From the beginning, the maker manufactured world-class vehicles.
Perth Classic Charters has chosen Cadillacs for a cosy and stylish ride. Why not enjoy one on a tour around Swan Valley or for your big wedding day? You won't be disappointed.