Top 8 Swan Valley Wedding Venues for 2021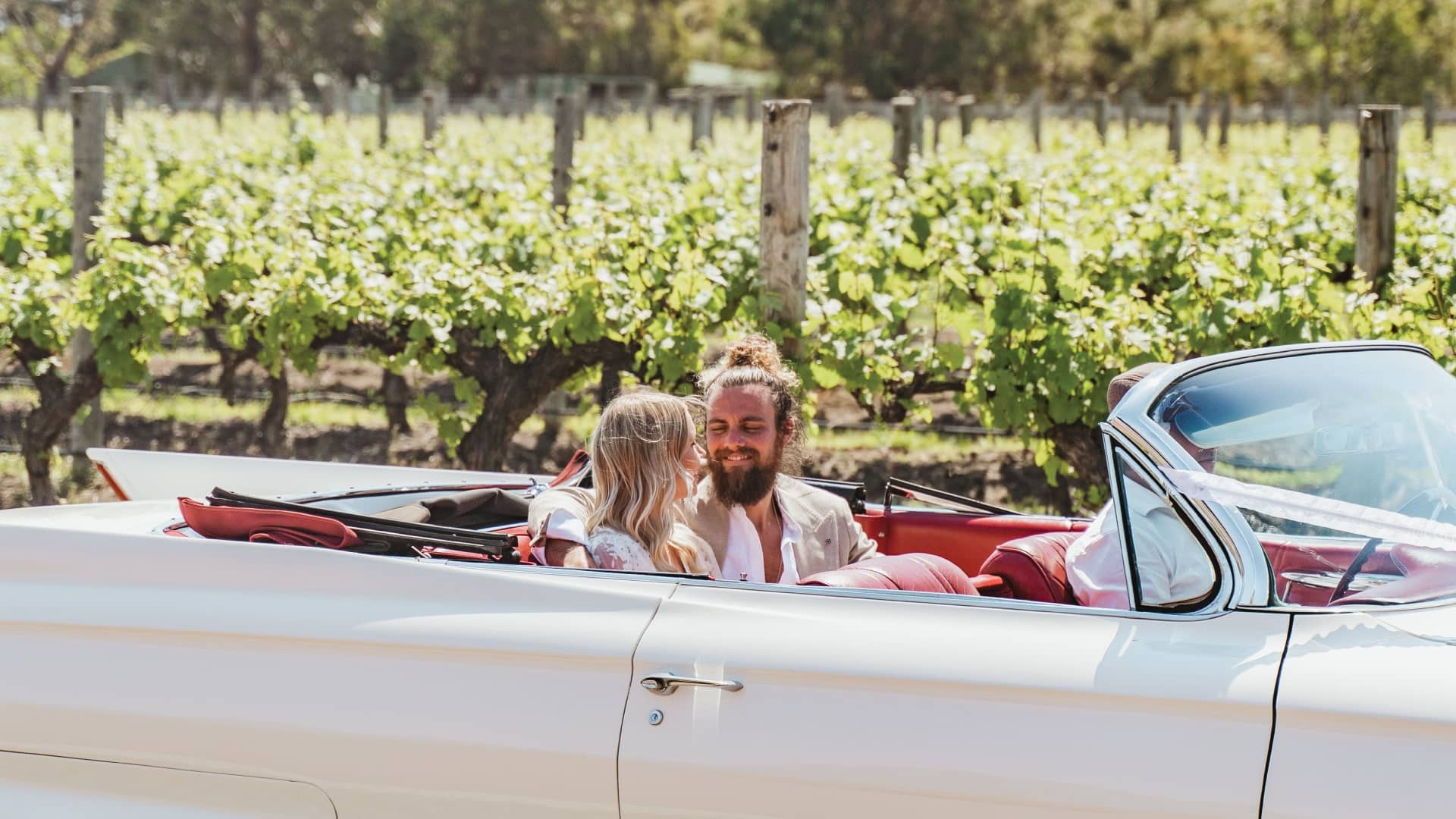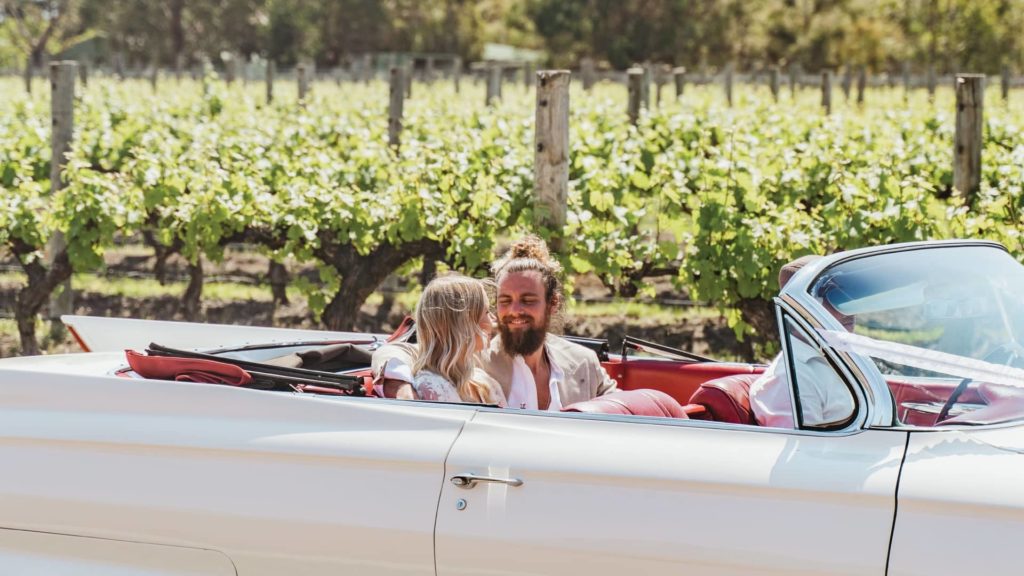 If you are dreaming of a quintessential vineyard wedding, Swan Valley is the ultimate choice. Filled with lush green vines and beautiful vistas, it's impossible not to be mesmerised by its natural beauty.
There are more than 40 vineyards in the area. Plus, the scenery looks like a painting with the gorgeous landscapes surrounding it. There's no denying that Swan Valley offers the perfect backdrop for your big day.
There is no shortage of stunning wedding venues in the area. In no particular order, here are our top 8 wedding venues in beautiful Swan Valley for 2021:
Brookleigh Estate
Situated right in the heart of Swan Valley, you will find one of the most interesting locations for weddings. Brookleigh Estate is just 25km from Perth, which is why locals favour it for weekend getaways and other events. But more importantly, it is a wedding venue that's to die for.
It's unique as it offers diversity. The expansive property measuring approximately 80 acres has its own lake, indoor arena, and a hidden garden. Weddings and receptions are usually held at the stables, but you can pick the spot where you would like yours to take place. But for the rainy weather, an indoor option is mostly a huge hit.
This spectacular equestrian estate is inspired by European architecture. The chateau ambience with a French style is felt throughout as well. This wedding location can accommodate up to 300 guests with rooms that can handle up to 36 people. The Gatehouse Cottage is ideal for the groom and his groomsmen. It can be used for the evening before the ceremony. Plus, it's far from the two luxury apartments, which are designed especially for the bride and her bridesmaids.
Mandoon Estate
One of the largest venues that you will discover in Swan Valley is Mandoon Estate. Up to 350 guests can stay comfortable while using the entire site and its facilities. The location sports an ultra-modern look, making it suitable for a huge variety of events, including weddings.
The Surveyors Room is the famed wedding location in the Mandoon Estate. It boasts gigantic windows, giving you perfectly unobstructed views and unlimited sunlight so you can also admire the surrounding vines. It's an excellent choice whether you have a small or grand wedding. The function space can be set up to accommodate a large gathering but can be divided into smaller rooms, as well.
That's not all! Mandoon Estate also offers a pre-function foyer and deck located outside the venue. These spots are winners for those wanting to enjoy some pre-dinner drinks. Brides and everyone else can get ready at The Colony, which is the estate's on-site accommodation.
Caversham House
When looking for a venue with a classic French vibe that meets contemporary style, Caversham House should be at the top of your list of choices. The building itself has its own wonderful history, dating back to the second half of the 19th century. It's a location that effortlessly exudes timelessness and sophistication.
Many people select this place because of its historical significance. But it's also easy to see why it is one of the most sought-after venues in the area. The successful marriage of French style and contemporary design gives this venue an undeniably stunning look. From the white walls to the awe-inspiring chandeliers, it's a great spot for private celebrations, such as your big day.
You can invite guests as many as 280, and they can sit comfortably in the main house where cocktails are offered. The reception hall can sit 180 people, allowing for a more intimate event. We recommend capturing your big day with Adept Photo Booths.
Riverbank Estate
The Riverbank Estate offers what Swan Valley is renowned for: the outstanding vineyard views. Weddings celebrated in the property can enjoy a vast selection of premium wines and be served by experienced, courteous staff. The menus are chosen and crafted delicately to make sure the newlyweds and guests are satisfied throughout the reception.
This location promises to bring a memorable event. You can work with a wedding coordinator if you have not found one yet. The main wedding venue can be transformed from a restaurant to an events location.
The goal is to make your wedding as stress-free as possible. Aside from the wedding coordinator and the ease of shifting to a wedding venue, Riverbank Estate also offers rentals of wedding accessories and essentials, including a transparent marquee.
The menu can also be arranged to suit various requirements. Best of all, the whole area provides vineyard sights with a wedding ceremony spot that has 180-degree panoramic views overlooking the Swan River and Woodbridge House.
Belvoir
The Belvoir Venue Homestead is just 35 minutes away from the city. Expect to see the historic Australian Federation home sitting on the manicured gardens. There's also the famous rustic barn at the location where lots of weddings have taken place. The gorgeous grounds give opportunities for your wedding photos.
The building itself is inspired by the Australian Federation design. You will see such an inspiration through the high ceilings, jarrah staircases, and brass chandeliers. The grand entrances will make everyone feel welcome and ready to start the beautiful ceremony. The entry is along the pine tree-lined pathway with white picket fences introducing you to the main function space. Inside, you will find full-length windows that easily capture the beauty of the area.
And if you are not a fan of weddings held at stables, there are other landscaped spots in the property where your wedding can take place. At Belvoir, it's all about you and what you want. The team is innovative and always ready to please no matter how unique you would like your wedding to be.
Sandalford Wines
One of the highly desirable venues in Swan Valley, Sandalford Winery indeed stands out from the crowd. It is perfect for any event, including large gatherings. But it can also cater to intimate weddings, banquets, and seminars.
The lush green landscape surrounding the area gives Sandalford Winery a classic yet sophisticated look. The Oak Room is one of the special features of the place. It's filled with plenty of wood, including the walls with stained oak panels and oak barrels that complement the winery on-site.
Sandalford Winery has been around for more than a century. In fact, it is known for producing superb wines in Western Australia for more than 175 years. It is simply a must to add their premium-produced wines to your menu list. The venue itself is packed with professional facilities, so you can let go of all your worries with the knowledge that everything will be taken care of.
There are different picturesque venues to choose from, whichever suits your taste. Some options include landscaped gardens, private courtyards, and restaurants.
Sittella Winery
Sittella Winery proudly caters to important functions, such as weddings. Everyone aims to make your celebration a truly memorable experience. Right upon arrival, you will see the breathtaking landscape in the heart of the wine-growing region of Swan Valley. The Darling Range slope serves as the backdrop as you drive along the vineyard.
The property features multiple buildings with a Mediterranean design. You will immediately notice how it has captured the essence of contemporary Italian style. Plus, the sweeping views simply make it difficult for you to look for another venue to consider. It feels just right, whether you have a big wedding with hundreds of guests or an intimate one.
Indoors, sit-down dining allows up to 70 guests to dine comfortably. You can have 110 more people sitting at the decked veranda where they can also dance the night away.
Sittella Winery has an innovative and experienced team that can assist you throughout the reception. They can also take care of your menu options, along with the selection of wine.
Rustique Swan Valley
The name itself says it all. This wedding venue is a humble, rustic place where you can have your wedding and reception in one place. Rustique is more laidback than most of the other options listed above. Nevertheless, it will not fail to warm your heart and your guests, particularly because of the beautiful vistas and gardens in the area. It's the perfect site for photos!
There is a quaint bridge right over a pond and trees surround it. It's also where several couples celebrate their weddings for that countryside feel. The picturesque location is situated in the heart of Swan Valley, and there are plenty of options for how the wedding goes.
Every wedding is unique, and Rustique is always happy to accommodate the requests of the couple. For instance, they normally offer sit-down receptions, but you can have a cocktail-style service if you wish.
2021 is Booking Fast
And there you have it! The top 8 wedding venues in the stunning Swan Valley region.
Planning a wedding of your own? With a shortened wedding season this year due to COVID-19, bookings are filling fast. We recommend contacting the venues above as soon as possible.