Top 10 Things to Do in Fremantle in 2021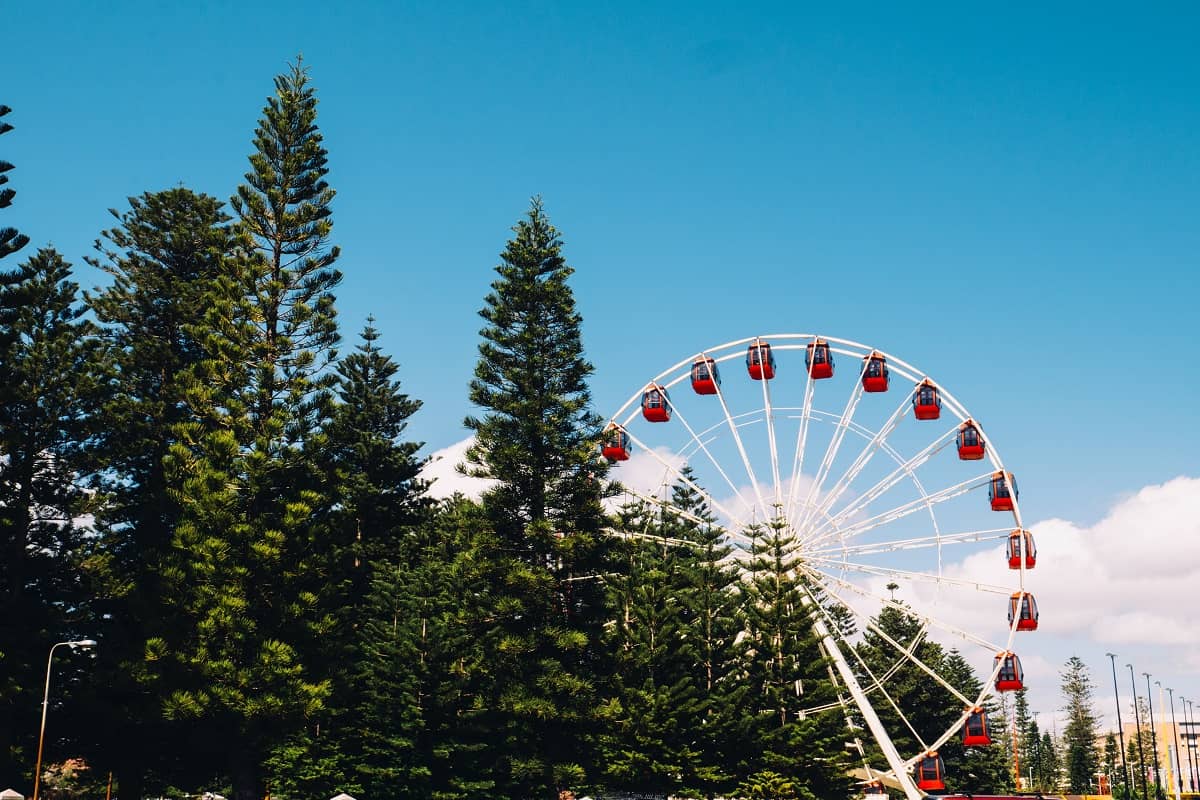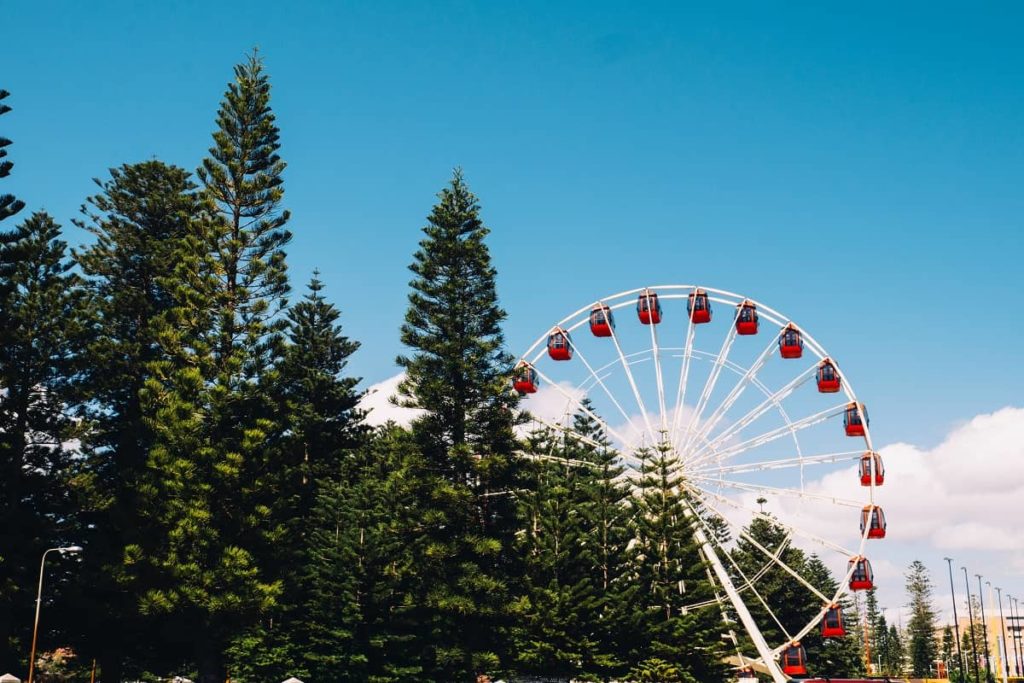 Fremantle is a gorgeous port city in WA and is a part of the Perth metropolitan area. It lies on limestone hills right at the opening of the Swan River, just 25 minutes from the capital.
Apart from its geographical location, Fremantle is known for its maritime history. The city is named after Sir Charles Fremantle, a British naval captain. Because the area does not suffer from significant storms, strong tides, and fogs, it quickly became an important whaling centre in the country.
Compared to other parts of Perth, Fremantle has a cool vibe to it. You will find laidback galleries, museums, and beautiful street art. Places for coffee lovers and pubs for socialising are found on almost every corner.
Today, Fremantle is known for its energy, quirkiness, and creativity. In this blog, we list the top 10 things that you can do in Fremantle, focusing on experiences that you can do while cruising around in the area.
1.) Grab a Sidewalk Table at the Cappuccino Strip
Fremantle has a strong Italian influence, which can be witnessed through the city's restaurants that offer delectable pizzas. You will find them mostly along the South Terrace, which is known as Cappuccino Strip. Most of the restaurants in the city are lined here. So before (or perhaps after) you drive to a pub, you may want to enjoy an Italian or seafood dish.
You will find a variety of dining options, such as Gino's Café and Trattoria for an affordable experience with a streetside patio. Head to the West End, which will lead you to the Roundhouse. That's where you will find other cafés, such as Blink and Hush.
At night, the Strip becomes the centre of entertainment in the city, especially during the weekends. This area is easy to access if you come from the Fremantle Train station.
2.) Step into the Notable Fremantle Markets
Tourists and locals alike love a Fremantle market experience. If you are here on the weekend, you may want to buy at one of the many specialty shops. Or, you can try gourmet food, which is readily available in the area. Some even come bundled with entertainment, such as a local band playing.
During the summer months, the Sunset Markets located at South Beach is a must-visit, particularly on a Saturday evening. Bring with you a picnic rug so that you can watch the sunset and get food from local and international food stalls.
Meanwhile, if your planned visit is on a Sunday morning, you can go to the Farmer's Market. It is a favourite treat, especially if you are looking to score some organic produce. The markets are also excellent if you want to grab a light breakfast.
3.) Quench Your Thirst at Little Creatures
It's now time to relax, so where should you head to? Little Creatures is another crowd favourite, specifically for those who want to drink craft beers. Enjoy a pint, along with your preferred pizza flavour while sitting along the portside. If you are not a fan of craft beer, you may want to try cider instead.
Also, Little Creatures is where you can find good live music. Upon dropping by, you will see massive brewers and tanks. The aroma in the air is unmistakeable, confirming that there are beers on-site mashing in. If you love beer, you can even learn about it in the Beer School.
4.) Visit the Iconic Fremantle Prison
No one wants to go to prison, but when in Fremantle, it is an experience you do not want to miss. In fact, many famous celebrities (such as Alice Cooper and Mick Jagger) have visited Fremantle Prison in the flesh. It is the only World Heritage Site located in Western Australia. For this reason, it has become one of the biggest tourist attractions in Perth.
If it is your first time in the area, you will find that the Fremantle Prison is one of those that will stick in your memory. The silhouette alone of the building dominates the whole city. The Prison was built in 1850 and was one of the earliest buildings ever built for convicts in Fremantle. Many tour options are available, including the Great Escapes and Tunnel Tours.
5.) Drop by at the Historical Old Synagogue
The Old Synagogue is a building that laid dormant for about two decades. It has been around since 1902 but has recently become one of the most visited in Fremantle. It is the first synagogue in the state and operated for a total of eight years. It was closed because the congregation moved to Perth.
Quite recently, the Old Synagogue has become one of the hottest attractions in the city. It reopened in December last year but has become popular quickly. You can find a modern Asian restaurant, along with a café bar that takes customers until the late hours.
Another bar is in the heritage building, which you may not easily find. It's just because this bar is tucked away from sight, right behind a bookcase. Finally, you will find a pub that serves some snacks and pizzas.
6.) Feast on Seafood at the Fremantle Fishing Boat Harbour
Are you looking to munch on fish and chips? Or perhaps you want to enjoy some fresh fish and liquor? The Fremantle Fishing Boat Harbour has it all! It is known as the top hotspot for fish. The Bathers Beach House is where you will be served with craft beer while taking in the sights at a beachfront terrace.
The Harbour is a unique tourist attraction in the city. Locals love this place and recommend it to their family and friends from other places. Aside from the excellent seafood, you can also have fun while riding one of the high-speed jet boats or experience a sailing tour.
The Harbour is also where you can find the Shipwreck Galleries, along with other businesses, such as Little Creatures, which we talked about earlier.
7.) Hit the Heritage Trail at Fremantle Art Galleries and Museums
Fremantle is not just about food and drink. The city also has plenty of places to visit for those who love the arts. If you want to get to know more about Fremantle's history, museums are the best sites to go to. Apart from Fremantle Prison, a stopover at the WA Shipwrecks Museum is a must. It is recognised as the first maritime archaeology museum located in the southern hemisphere.
Another that you may not want to miss while in the area is the WA Maritime Museum, which showcases the city's affinity with boats and everything related to the oceans. For art lovers, the Fremantle Arts Centre is just around the corner, which is one of the state's most dynamic organisations supporting multicultural artwork.
8.) Observe at Monument Hill
Monument Hill is legendary. Its beauty makes it one of the most photographed places in WA. Here, you can enjoy the sunset from 43 metres above sea level ground, or learn more about Western Australia's past on the Fremantle War Memorial.
Monument Hill is famous for being an excellent vantage point in the city. This glorious hill overlooks Rottnest Island, Garden Island, and the Harbour to the west. Over to the east, it gives you the Darling Ranges.
9.) View WA's Sunset at the Fremantle Lighthouse
Another spot where you may want to experience a memorable sunset is at the Fremantle lighthouse, known as the North Mole Lighthouse. Just like most of the sights in the city, this lighthouse has a history that dates back a long time ago. It began operating in 1906, standing by the entrance of Fremantle Harbour. The original plan for this construction was to emit powerful light that could be seen all the way to Broome.
This lighthouse has its twin called the South Mole Lighthouse, which is green in colour and located in Rottnest Island. Meanwhile, the North Mole Lighthouse is red. It is 15 metres high and is made of cast iron with classical decorations. Because of its height and location, the lighthouse is a wonderful place to be while the sun sets. It is also a great spot for recreational fishing, birdwatching, and a vantage point where there is a yacht race.
10.) Enjoy a Sunset Cruise in a Luxurious Vintage Cadillac
Are you dreaming of a sunset cruise in a world-class car? We have the solution right here. Perth Classic Charters gives you the chance of an unforgettable experience as you watch the sunset while cruising in a vintage Cadillac.
Choose between the limousine Cadillac that can accommodate up to eight people, or the convertible Cadillac for your group of five. Both Cadillacs are from the 1960s and are the perfect vehicles while you wait for the stars as they begin the take over the skies.
If you think it doesn't get any better than that, you're wrong! All packages are completely customisable to suit your preferences further. And if you book on weekdays, you can even have a 20% discount. Plus, all packages come with complimentary water and bubbles.
Are you ready to discover the exciting sights and sounds of Fremantle, from the Cappuccino Strip to its historic streets? Book your sunset cruise with Perth Classic Charters and explore the beauty of the city in the Cadillac of your choice.